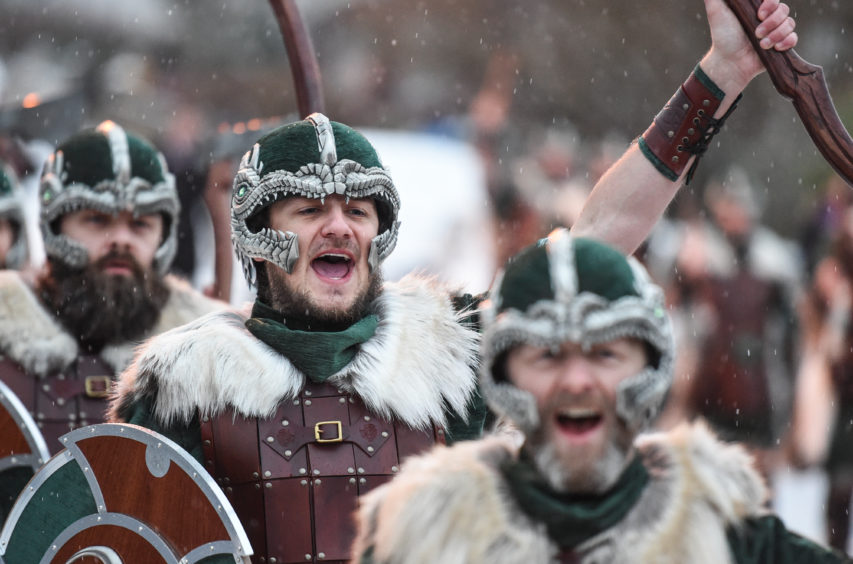 The group campaigning for women to be allowed into Lerwick Up Helly Aa squads has clashed again with Shetland Islands Council (SIC).
The Up Helly Aa for Aa group says submitted a Freedom of Information request to the council which revealed that the day after this year's festival, when council staff get time off, cost the public purse an additional £22,000.
Campaigners say the information showed a "significant public involvement" and therefore "a legal responsibility on the part of the council to fulfil its equality duty under the Equality Act 2010".
Shetlanders celebrate their Viking ancestry in this year's Up Helly Aa
The world-renowned Lerwick Up Helly Aa is organised by a private all-male committee which so far has not responded to any correspondence from the campaign group.
The local council is involved in facilitating parts of the festival through road closures, making local venues available – such as schools – as well as hosting a reception in Lerwick Town Hall.
Responding to the campaign group's FOI requests, the council said: "Please be advised that the day of Lerwick Up Helly Aa is not a designated SIC public holiday.
"In accordance with the Shetland Islands Council annual leave and public holidays policy (25 October 2016) the 'day after Lerwick Up Helly Aa' is a recognised public holiday for all Shetland Islands Council employees regardless of their location, although some services must remain open on public holidays.
"Regarding additional costs to the taxpayer by way of extra time, time and a half, double time or related costs incurred by taking this as a public holiday in relation to council employees or service providers. Additional costs for the day after Lerwick Up Helly Aa, 2019 totalled £22,027.92."
Up Helly Aa for Aa said the responses demonstrated that the SIC had no choice but to fulfil its duties under the law of Scotland.
VIDEO: Learn all about Up Helly Aa as 2019 preparations are completed
A spokesperson for the group said: "We await responses to further FOI requests, but Up Helly Aa for Aa consider the information […] to already show a significant public involvement – and therefore a legal responsibility on the part of the council to fulfil its equality duty under the Equality Act 2010 to question discrimination in the status quo and to encourage understanding and inclusion in our communities."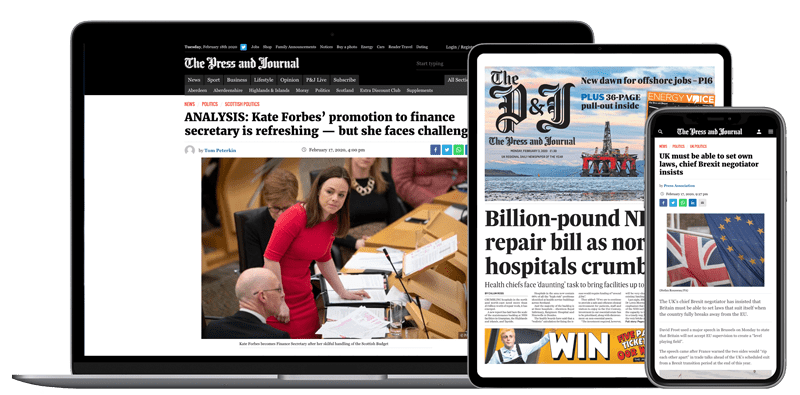 Help support quality local journalism … become a digital subscriber to The Press and Journal
For as little as £5.99 a month you can access all of our content, including Premium articles.
Subscribe