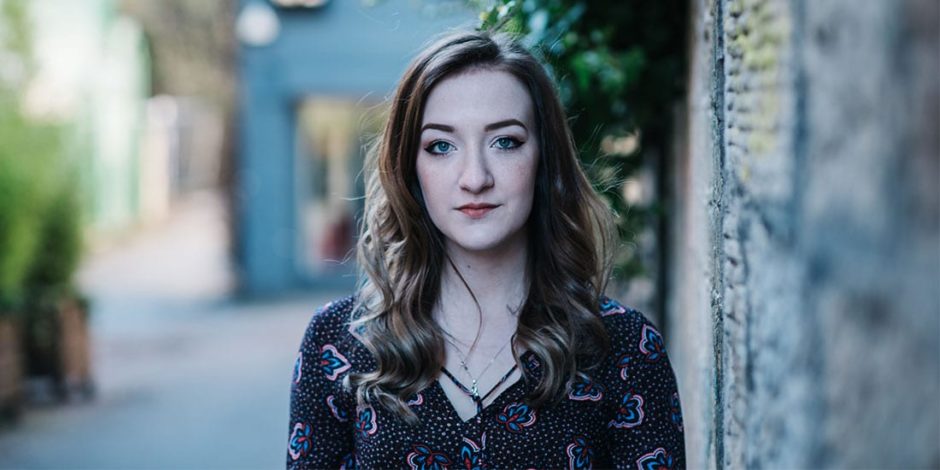 She's one of Scotland's rising musical talents and has wowed  crowds both in her homeland and as far afield as Australia.
But Iona Fyfe, who will perform at Speyfest in Fochabers when the three-day festival begins tomorrow, has revealed she has been battling tonsillitis for the last year and been forced to miss many of her classes at the Royal Conservatoire of Scotland.
The 21-year-old Huntly woman will appear alongside the likes of Blazin' Fiddles and former Fairground Attraction star Eddi Reader in Moray during the annual event, which is now in its 24th year and runs from July 26-28.
Yet her award-winning progress on the vocal stage has been littered with obstacles.
She said: "It's been a bit of a nightmare. I had tonsillitis nine times and eventually I had to go into hospital and have them out.
"There were complications with that as well. It's the last thing you need when you are a singer.
"I had to stay in hospital for extra treatment and I missed a lot of university due to work commitments and balancing touring and recording the album and EPs.
"But I've ended up graduating with a first from the Conservatoire and I'm just glad I can concentrate on making music again, because that's what I love doing.
"I'm really looking forward to Speyfest, because it's one of the first events I went to as a punter and now, the chance to be on the main stage on Friday night is thrilling.
"It takes me back to the start of my career.
"I went there when I was a teenager and we enjoyed the hospitality – maybe a bit too much sometimes.
"But it's not just about music, there are workshops, and lots of other attractions, and the craic is always terrific."
The festival itself takes place on the paying fields on East Street in the Moray town of Fochabers, where a tented village will take shape.
Speyfest has been driven forward by James Alexander MBE, whose tireless efforts have helped transform it into an internationally-renowned event.
He said: "My hope is that Speyfest will continue to encourage and promote the very best in traditional and Celtic music.
"Our aim is to cater for all ages through a varied programme, including children's entertainment, seated concerts and a range of stomps featuring some of the finest Celtic and contemporary bands.
"We also take pride in offering up-and-coming' artistes the opportunity to share the stage with some of the biggest names in the Celtic music world.
"Our Speyfest Young Entertainer Competition, workshop programme, food and drink events and an Ecumenical Kirk Service all contribute to our aim to be inclusive."
Further information can be found at www.speyfest.com.