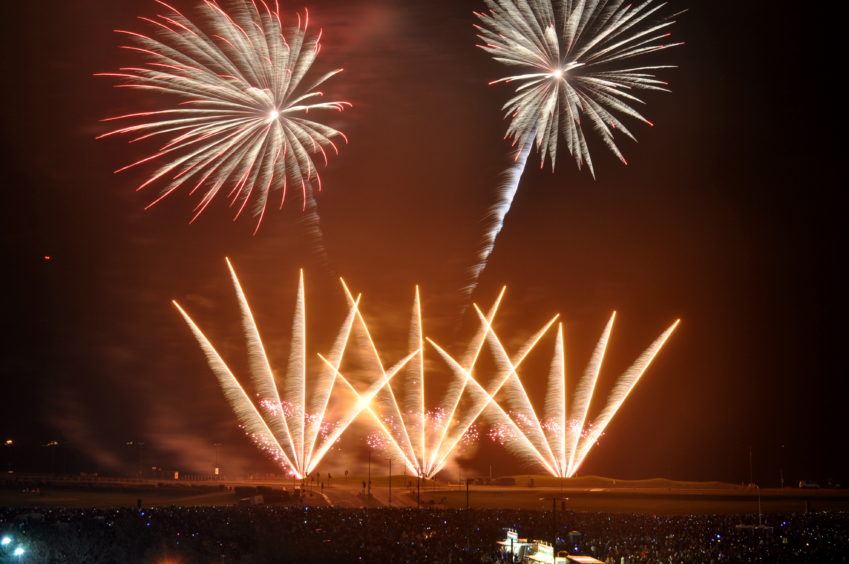 The Scottish Government has confirmed that restrictions to limit the use of fireworks on private property across Scotland will be considered by a new review group.
The body will also consider changes to the times at which fireworks can be let off and look at options around the potential introduction of no-fireworks zones.
These are just some of the measures outlined in a new Scottish Government fireworks action plan, which also sets out proposals to develop guidance for community groups on how to set up safe fireworks displays.
Community Safety Minister Ash Denham launched the plan following widespread public support for action to reduce the negative impact of fireworks on communities throughout Scotland.
Ms Denham said: "The results of both our public consultation and national survey demonstrate overwhelming public support for a change in how fireworks are sold and used in Scotland.
"While legislation on the sale of fireworks is reserved to Westminster, we need a full and frank debate on how fireworks are sold and I will continue to press the UK Government on this issue.
"Our fireworks review group will now consider how best to use the powers at our disposal to drive forward action to reduce the damage caused by fireworks misuse.
"We want to ensure that every community is able to enjoy fireworks without fear of their inappropriate use and I look forward to working closely with communities, key partners and the fireworks industry to achieve this."
Gilly Mendes Ferreira, of the Scottish SPCA, said: "For years, we have supported tighter restrictions on public use due to the stress and anxiety caused to animals.
"Most calls report animals being injured trying to escape the noise of fireworks, including dogs running on to roads and being hit by oncoming traffic, swans flying into electricity pylons and horses being badly hurt after running through barbed wire fences.
"We will continue to work closely with the Scottish Government to improve animal welfare surrounding the use of fireworks."
Following the statement from Holyrood, Ed Hayes, public affairs and policy manager at the Kennel Club, said: "We welcome tighter regulations of fireworks in Scotland and the proposals put forward today by Scotland's Minister for Community Safety are certainly a step in the right direction for dog welfare.
"As the largest organisation in the UK which is dedicated to dog health and welfare, we have long campaigned for tougher fireworks restrictions – limiting them to licensed, public occasions and organised events due to the negative impact on animal welfare and safety.
"The loud bangs, bright flashes and strange smells can be hugely distressing for our much-loved pets and can make them behave unpredictably, often with tragic consequences. Restrictions, like those in these proposals, would help to limit this.
"While we would still like to see the Scottish Government go further in reducing the negative impact of fireworks on dogs, we are pleased they are recognising animal welfare in these proposals and the newly-announced action plan, and we look forward to contributing to the Fireworks Review Group."
The consultation on fireworks ran for 14 weeks and 16,420 responses were received.
It found that 94% of respondents wanted to see tighter controls on the sale of fireworks and 93% backed stronger regulations to ensure that animals are not caused unnecessary suffering as a result of fireworks misuse.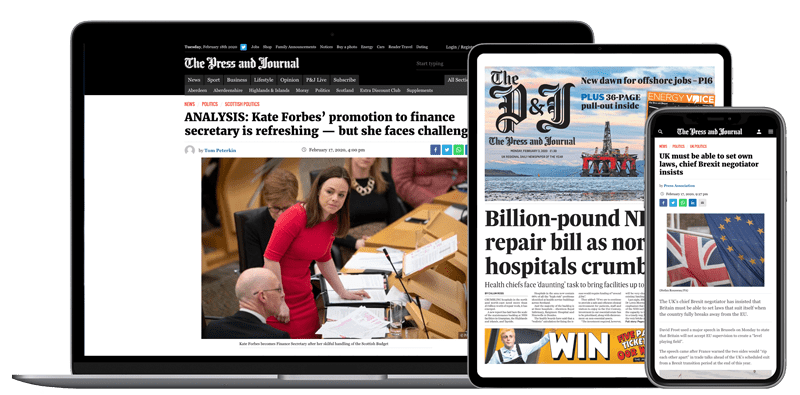 Help support quality local journalism … become a digital subscriber to The Press and Journal
For as little as £5.99 a month you can access all of our content, including Premium articles.
Subscribe