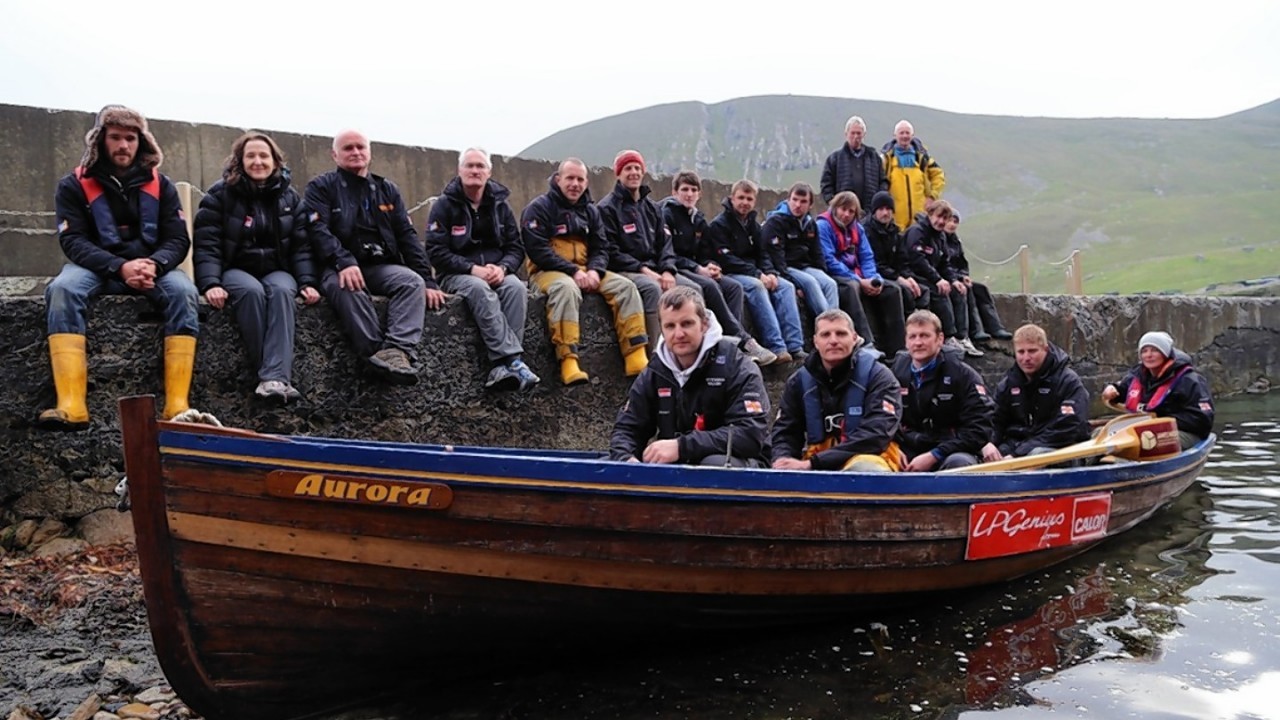 A team of novice rowers broke through their target to row a 100 miles from St Kilda back home to Skye in just 30 hours, using a 120-year-old boat.
The eight-strong team left at 4am on Friday and expected to take up to two days to complete the challenge but landed in Portree at 10.45 the following morning.
The group have spent two years, since the 19.5ft wooden boat the Aurora was rediscovered, planning the row to raise £20,000 for Portree Lifeboat and Skye and Lochalsh Young Carers.
http://vimeo.com/96922737
Team leader Donnie Nicolson said: "We are delighted to have completed the row in such a brilliant time. We are tired, but sheer adrenaline and all the support we've been getting has kept us going.
"The Aurora performed really well. She's an old lady and has to be treated with care. In the open water of the Atlantic Ocean, when St Kilda had been left behind and Leverburgh had not appeared on the horizon, our 120-year-old boat felt very small.
"But as soon as the Uists and then not long after Skye appeared on the horizon, we knew both she and our amazing team were more than up to the job."
Before its relaunch in April the boat was last used to successfully catch up with a Glasgow steamer as it left Portree in 1913.
It then sat unused in a local boat shed until Mr Nicolson discovered it and was then restored by local boat builder Iain MacLean.
During the crossing the eight rowers took it in turns to row for half an hour in teams of four, then transferred to the support boat to rest.
The other crew members were Billy Shanks, Jamie Kirkwood, Donald Budge, Brian Wells, John Nicolson, Matt Barratt and Donald Macphie
Three coxswains – Rosie McDade, Cathryn Baillie and Gill Houlsby – are took turns to keep time and navigate.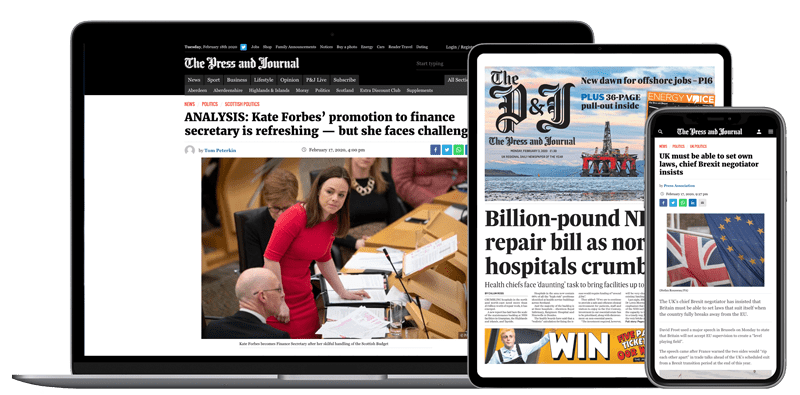 Help support quality local journalism … become a digital subscriber to The Press and Journal
For as little as £5.99 a month you can access all of our content, including Premium articles.
Subscribe