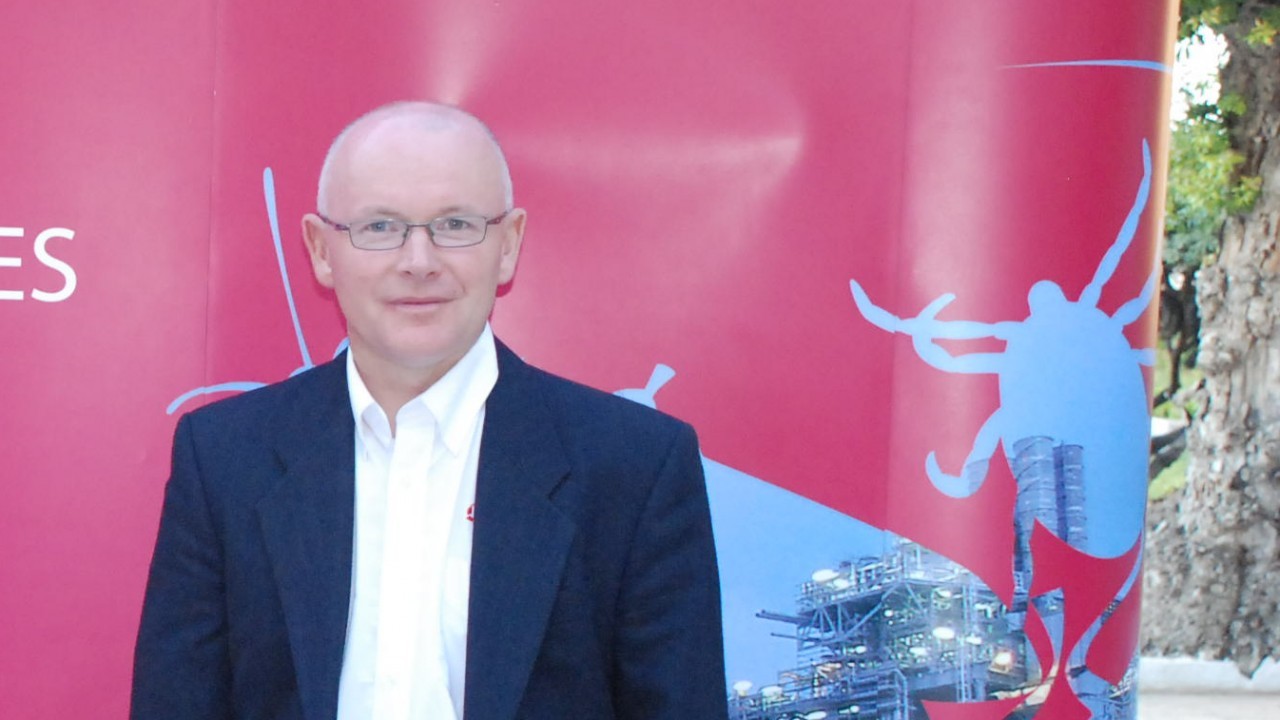 DAVID LAMONT
Age: 52
JOB Title: Senior surveyor
COMPANY: Rentokil Pest Control
My morning
On a normal day, I get up at 6am as I have a journey of around 50 miles to Aberdeen. This can vary, as clients sometimes ask me to come to their premises very early. I eat breakfast three out of five working days as I'm doing the two-day fast diet with my wife, Anne.
Each morning we go for a walk up through the cemetery to Kirrie Hill to stretch our legs before going to work. It's a great way to start the day: the walk up the hill gets your heart pounding, the sound of the birds singing is peaceful and the view from the top of the hill is stunning. We also get to visit J.M. Barrie (albeit in his grave) each day.
I cover the City of Aberdeen and also the offshore and marine industry globally. I don't have an office and so, if I don't have an appointment first thing, I'll visit one of my favourite coffee shops and catch up with phone calls and e-mails. I spend my day visiting new and existing customers, where I carry out surveys of their premises for all pest-related matters (rats, mice, insects and bird control).
I've established good customer relationships with the offshore and marine industries' Aberdeen offices. An offshore installation is at as much risk of pest infestation as companies on the mainland, with the main pest activity being related to cockroaches, bedbugs and bird control. I liaise with these companies to establish a programme of pest management and our team of offshore technicians – who are trained for this specialist market – carry out the work.
This has led to me carrying out surveys in various parts of the world including the North Sea, the Netherlands, Libya, Egypt and Germany and running a marine contract for a German shipping company as part of my Rentokil role.
My lunchtime
I usually eat a healthy packed lunch in my car (a business lunch), and catch up with local news in the Press and Journal. If time permits, I enjoy recharging my batteries by hitting balls at the driving range in Aberdeen or even having a quick golf lesson from my coach, Katie. Lunch isn't always possible, though, in the fast-moving environment I work in.
My afternoon
I meet with a wide variety of people – managing directors of companies, hotel and shop managers, small businesses and individuals in their own homes. I pride myself on a high standard of customer care and I make myself available to customers 24/7. I've been in the job for 29 years and am the longest-serving surveyor in the UK. Last year, I was delighted when my youngest son, Peter, also joined Rentokil as a technician in Aberdeen. I enjoy the job because I get a kick out of helping people and the variety involved in the role keeps me from getting bored.
My evening
I'm normally home around 6pm. The journey from Aberdeen to my home in Kirriemuir allows me to unwind and reflect on my day. In my job, it's not easy to leave work behind and so most weekday evenings are spent on my laptop or phone catching up on admin.Sometimes people say they could never do my job because they have a fear of coming into contact with pests. I explain to them that most pests shy away from humans and part of the challenge is to find where they are hiding. A bit of a detective job, really.
During the summer months, I do always find time to practise or play golf in the evenings and, this year, I'm trying to get my handicap cut (currently an eight). I also enjoy keeping up with British and European football and following my home team of Aberdeen. On the whole, a busy and varied job and one I wouldn't swap for the world.