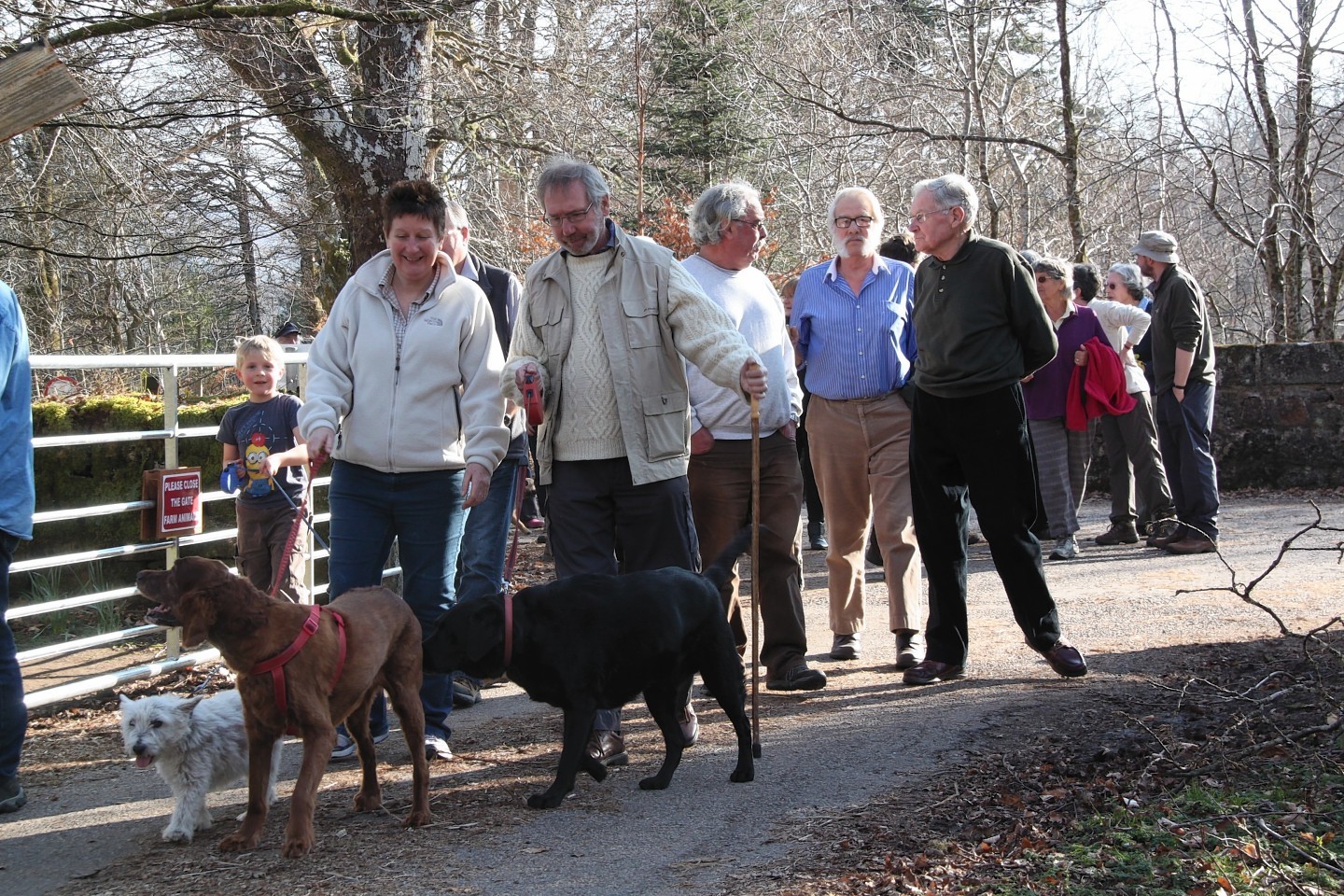 A protest walk will be held in Lochaber this week as a row over access to a cemetery continues.
People in Strontian are furious that their access to the graveyard has been hampered by an "unmanageable" gate.
Melvyn and Sally Shaw, of Drimnatorran Farm, own the road to the cemetery and put up the gate 300 yards from the entrance earlier this year.
Local residents believe the gate makes it hard for visitors to not only find the graveyard, but to access it if they are on their own.
They have already taken part in two protest walks highlighting they have right of access to the cemetery, and have now organised another for this week.
Tony Dobson, who is organising the walk, said: "On that gate it doesn't say anything about the fact that there is a cemetery there. It makes it difficult for visitors to find the cemetery.
"The gate is enormous. It swings closed by itself and there is nothing to keep it open, so to get through with a car you need two people there. One to hold it open and the other to drive through. Elderly people would really struggle to get in and there is no smaller side gate for pedestrians."
Mr Dobson accused the Shaws – who bought Drimnatorran Farm three years ago – of being "disrespectful" to the community and claimed they were attempting to discourage people from visiting by installing a gate "not fit for purpose".
He added: "Our local cemetery is also a Commonwealth War Grave. I find it appalling that recent incomers like Mr and Mrs Shaw could be so disrespectful to the local community whose ancestral relatives gave their lives so that we may have our lives and live in peace with each other."
Mr Dobson has raised the matter with Highland Council, and said believed they had a responsibility to ensure the "safe passage" to the cemetery, which it maintains.
A spokeswoman for Highland Council said the owners of the gate were entitled to put a gate up, but added that it should remain open at all times so that access to the cemetery can be maintained.
The protest walk will go from the shop to the cemetery on Wednesday at 5pm. The first walk took place in April, with the second two weeks later.
Mr and Mrs Shaw, who have recently put their farm on the market, were not available for comment.