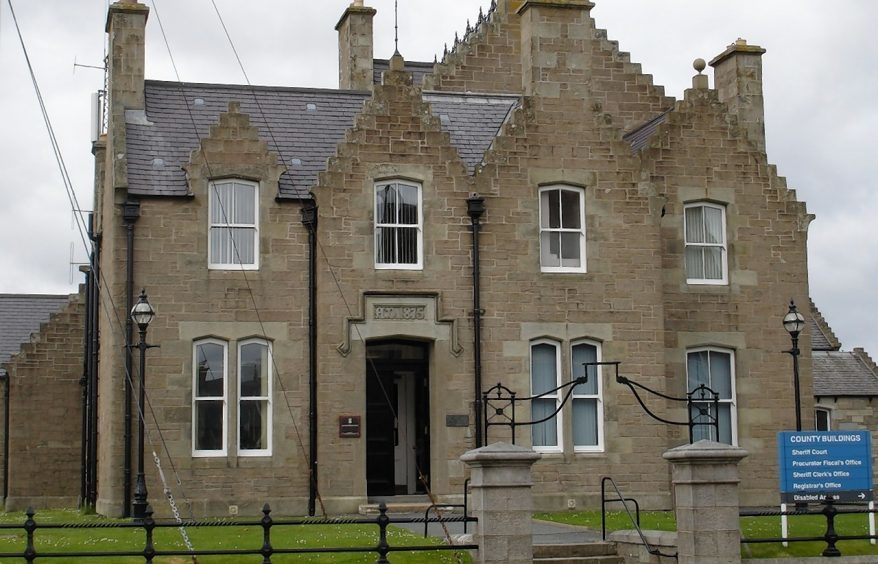 A 60-year-old nurse has admitted driving whilst five times the alcohol limit before telling police she was a member of extremist organisation ISIS and had plastic explosives in her shoes.
Catherine Coghill, of 11 Hill Grind, Lerwick, pled guilty to the driving and breach of the peace charges at the town's sheriff court on Wednesday.
Procurator fiscal Duncan Mackenzie said that police attended Coghill's home at around 2.30pm on 1 March on a separate matter and found the woman "clearly under the influence".
Then only 15 minutes later officers spotted her getting into her car and driving off.
A marked police vehicle with flashing lights approached her, but had to swerve out of the way when she "failed to notice" the car.
Mackenzie added that her behaviour was "rude, belligerent and aggressive" once police got hold of her at Lerwick's King Erik Street.
Coghill was arrested after failing to give a roadside sample, a charge she pled not guilty to.
She later threatened to poison the police if she was taken to hospital, before claiming she had the plastic explosive Semtex in one of her shoes and was a member of the extremist group ISIS.
Sheriff Philip Mann said that Coghill had an "astonishing alcohol level" and at the time posed a "very serious threat to the public".
He adjourned the case until 5 August for a criminal justice social enquiry report to be prepared.