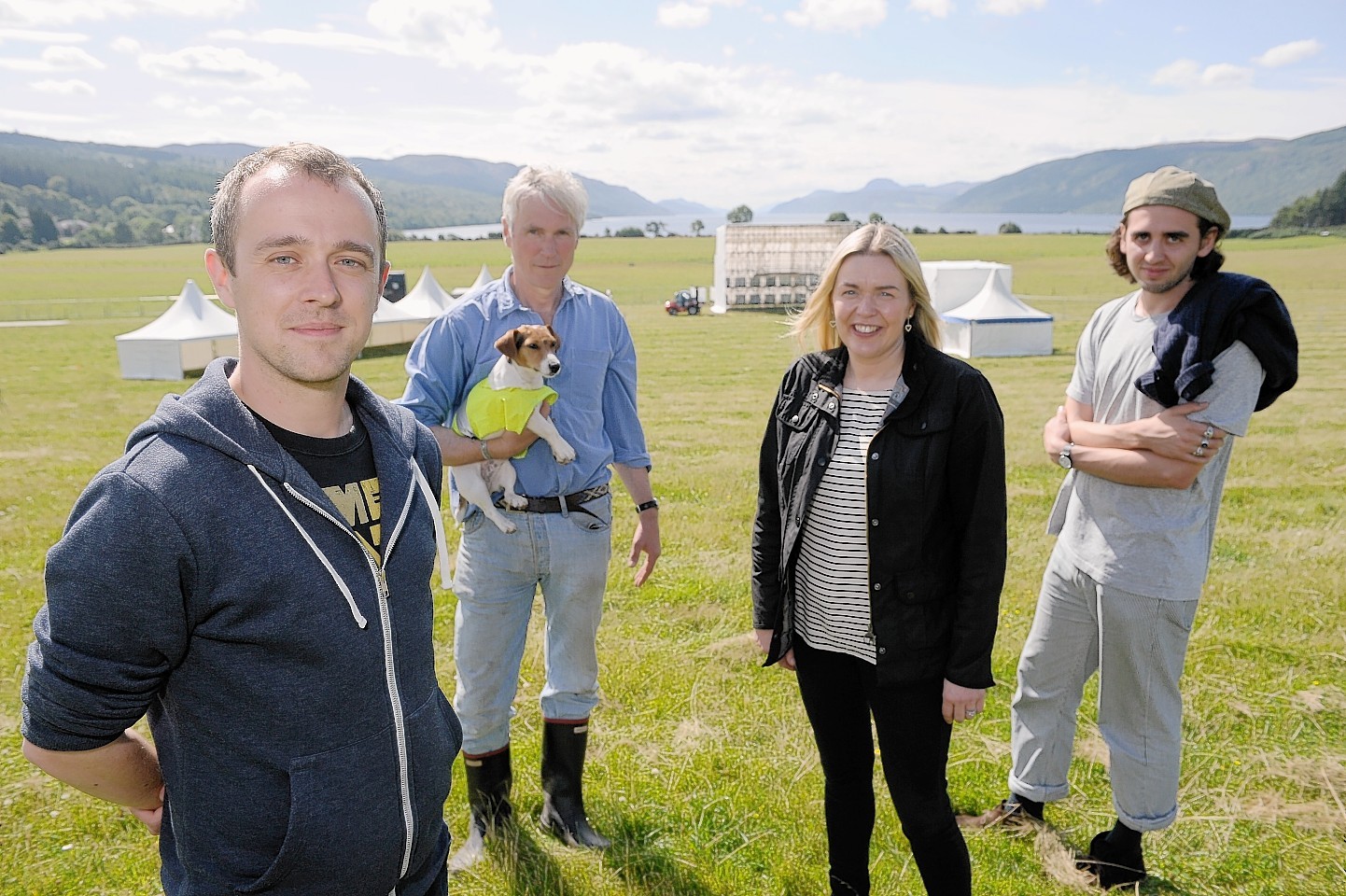 Preparations are well under way for a "nightclub under the stars" which will bring more than 4,000 dancers together for a massive party.
The first Groove Loch Ness festival will be held on the banks of the world famous waters at Dores on Saturday, on the site formerly used for the now defunct RockNess festival.
Organisers are hopeful that the one day event could sell-out its 5,000 place capacity with last minute ticket sales. Sales so far are more than 4,000.
Appropriately the Groove festival will be headlined by dance duo Groove Armada.
Police have issued a warning to revellers that illegal drugs and legal highs will not be tolerated on site – with event commander Chief Inspector Colin Gough saying that anyone with drugs should expect to "feel the full force of the law upon them".
The event has been organised by Joe Gibbs, promoter of Belladrum festival, Caroline Campbell, director at the Inverness venue Ironworks, Sam Barker of Belladrum, and Dougie Brown, who is involved at both the Ironworks and Belladrum.
MrBrown said: "What we're looking at is one stage and a full audio-visual show. The stage is essentially going to be a DJ booth floating in the middle of a projection screen.
"The whole thing is going to come to life at night time when the stars come out, the whole feel of the event will be a nightclub under the stars.
"It's obviously very different to what RockNess was in a lot of ways, we're purely a dance event on one day with a much more compact site that RockNess had.
"But there's a very special feel here and that view is just second to none anywhere in the world."
The show will be from a stage designed and constructed by Invergordon firm McDonald's Scaffolding, which will be covered in white sheeting for a light show to be projected onto the stage itself.
The company has been involved at Belladrum for several years, with contract manager Stevie Strang overseeing the work.
He said: "Basically the idea is that it looks like a big speaker and all the sound system will be hidden.
"There's a big white screen going on the front of it for the projection so when it's all lit up at night it should look very impressive."
Mr Brown said it was hoped that the event could become an annual fixture.
He said: "The whole team are very keen to keep something going. I think we'll get through year one first and see how it all goes.
"But I think the way it's all looking just now, fingers crossed, we'll be back."