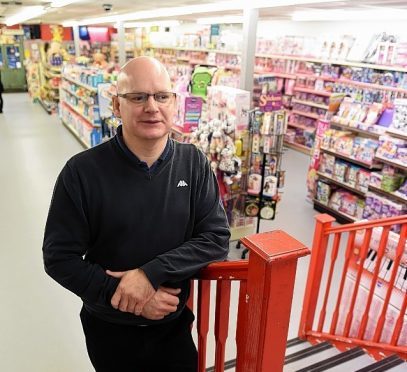 Generations of customers have been left crestfallen by the imminent closure of a historic Moray toy shop.
Junners, on Elgin's South Street, hopes to shift roughly £500,000 worth of stock prior to Christmas, but will shut its doors in January.
The vast emporium began life as a bicycle shop in Fochabers in 1899 before broadening its range by selling toys and moving to Elgin.
The business has won a special place in the hearts of thousands of Moray residents, many of whom fondly recall purchasing their first bikes and other childhood trinkets from the store.
Owner George Duncan said yesterday he had struggled with the decision to bring over a century of trade to a close.
Mr Duncan said: "It was difficult, but we decided this is the time to close it and get on with our lives.
"For the staff, this is very hard, but from a business perspective, it's the right thing to do.
"Elgin town centre is not extremely bustling, and the toy trade is changing with the internet having more of an effect."
Seven full and parttime employees now face redundancy.
Store manager Eric Beattie has been working at Junners for 34 years, beginning when he was 16 and entering his current role in 2000.
Mr Beattie said: "This is sad for us, but we've been touched by the support we've had from people who have heard we are closing.
"We've had messages from people as far away as Germany and New Zealand."
The 50-year old has seen many crazes come and go during his time in the shop, but says Lego has always been its biggest seller.
He added: "Lego has consistently proved popular, but we have had huge demand for some other items.
"About 20 years ago, Teletubbies became one of the most must-have toys we've ever experienced, that was the one we had most folk screaming on the phone for."
Elgin City North councillor Kirsty Reid remembers getting her first bike at Junners, and still enjoys trips to the shop with her children.
Ms Reid said: "This is very sad news, everybody has lots of fond memories of Junners.
"This is the end of an era for the town."