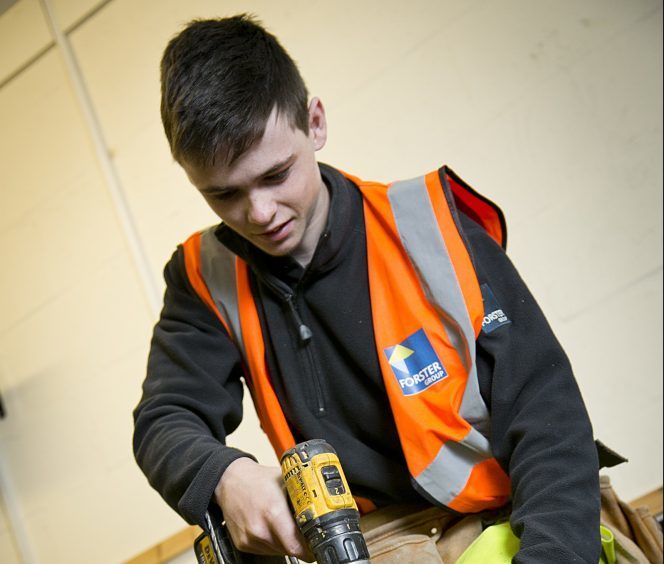 A third of the 100 plus workforce at solar and roofing business Forster Group are young people, working out on-site or in the office.
So it's no surprise that this Brechin-based company wanted to throw their weight behind the Press and Journal's Apprentice 100 campaign.
The campaign launched in September and earlier this month we had not only reached our target of creating 100 apprentices in 100 days a month early, but planned to keep going to see how many more we could get.
Today we can announce that Forster Group is giving the initiative a massive boost by pledging seven apprentices.
Maureen Douglas, the company's HR director, said: "Being competitive, working innovatively and staying one step ahead are critical factors in the continued success of any business.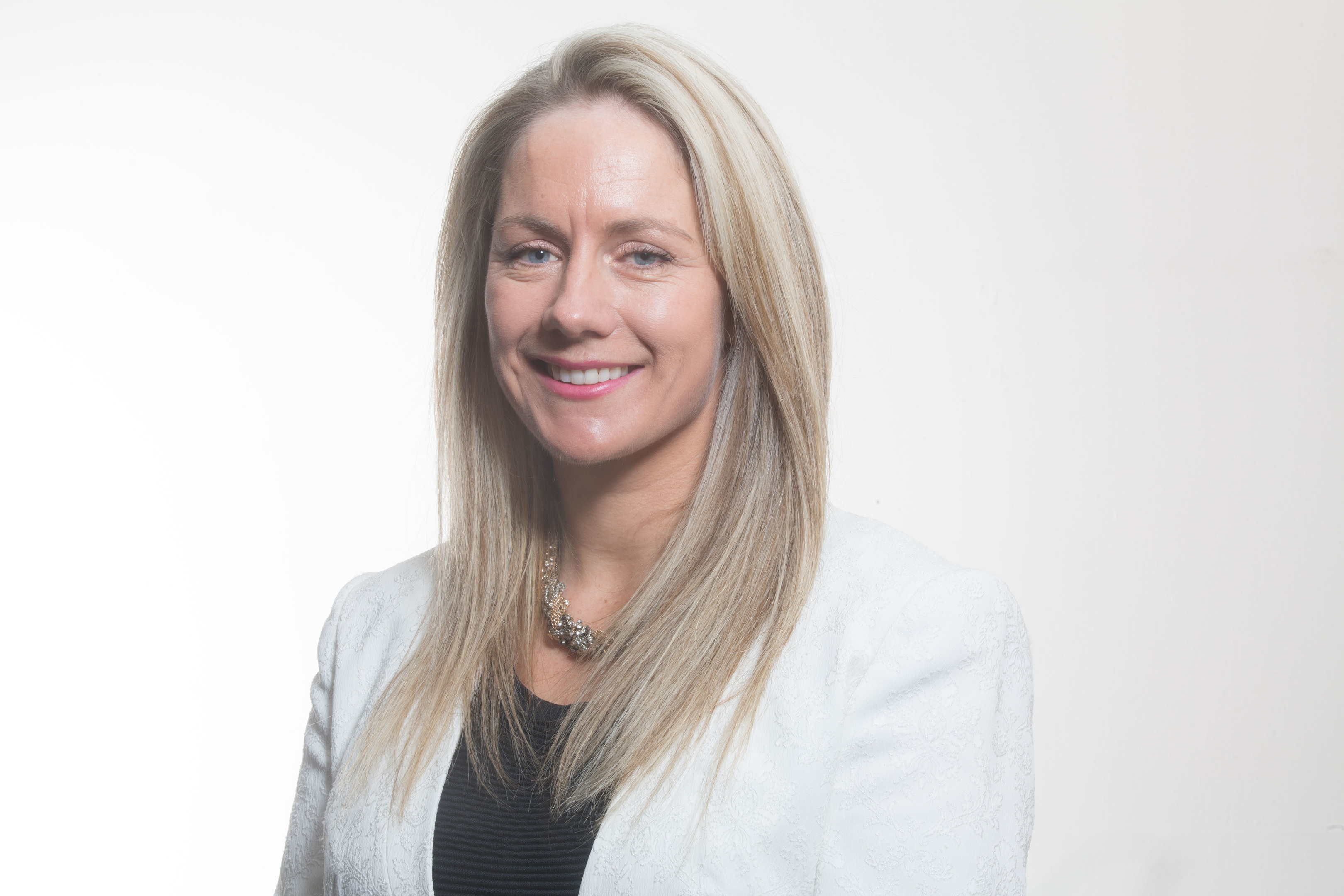 "Your people are your business. Therefore recruiting and retaining the right talent is essential, not just to meet today's needs, but to ensure you have the necessary skills and talent in place to help you grow your business. That is why we are supporting the Press and Journal's Apprentice 100 campaign."
Maureen was appointed last year by Nick Boles, Minister of State for Skills and Equalities, as one of six trustees on the Construction Industry Training Board (CITB).
The CITB works with industry to encourage training, which helps build a safe, professional and fully qualified workforce, and takes a leadership role for the industry, addressing skills challenges.
She said to address the shortage of suitably skilled trades, the company worked with the industry and stakeholders to develop a new qualification and training program specific to roof tiling new-build homes.
"To deliver the two-year Modern Apprenticeship program we created our own Skills Academy which has allowed us to embed our values and standards of workmanship and enable our apprentices to complete their off-site training together.
"The residential course has been a resounding success and is being developed further to enable the up skilling and re-skilling of experienced workers."
By the end of 2016, the firm aims to recruit and train 24 Modern Apprentices and have up-skilled and qualified 34 experienced workers.
"Securing talent with the right skills and attitudes can be a challenge, particularly when you work across 100 construction sites throughout Scotland," Maureen added.
"However at Forster, we understand where we are and we have a clear vision of what we need to achieve to secure a pipeline of talent to deliver our business plans over the next decade."
Jordan Boyle, 18 is a current Forster Group apprentice working towards an SVQ in roof tiling in new build. He said the best thing about his apprenticeship was the fact you work "one to one with a mentor, so help and guidance is there when you need it".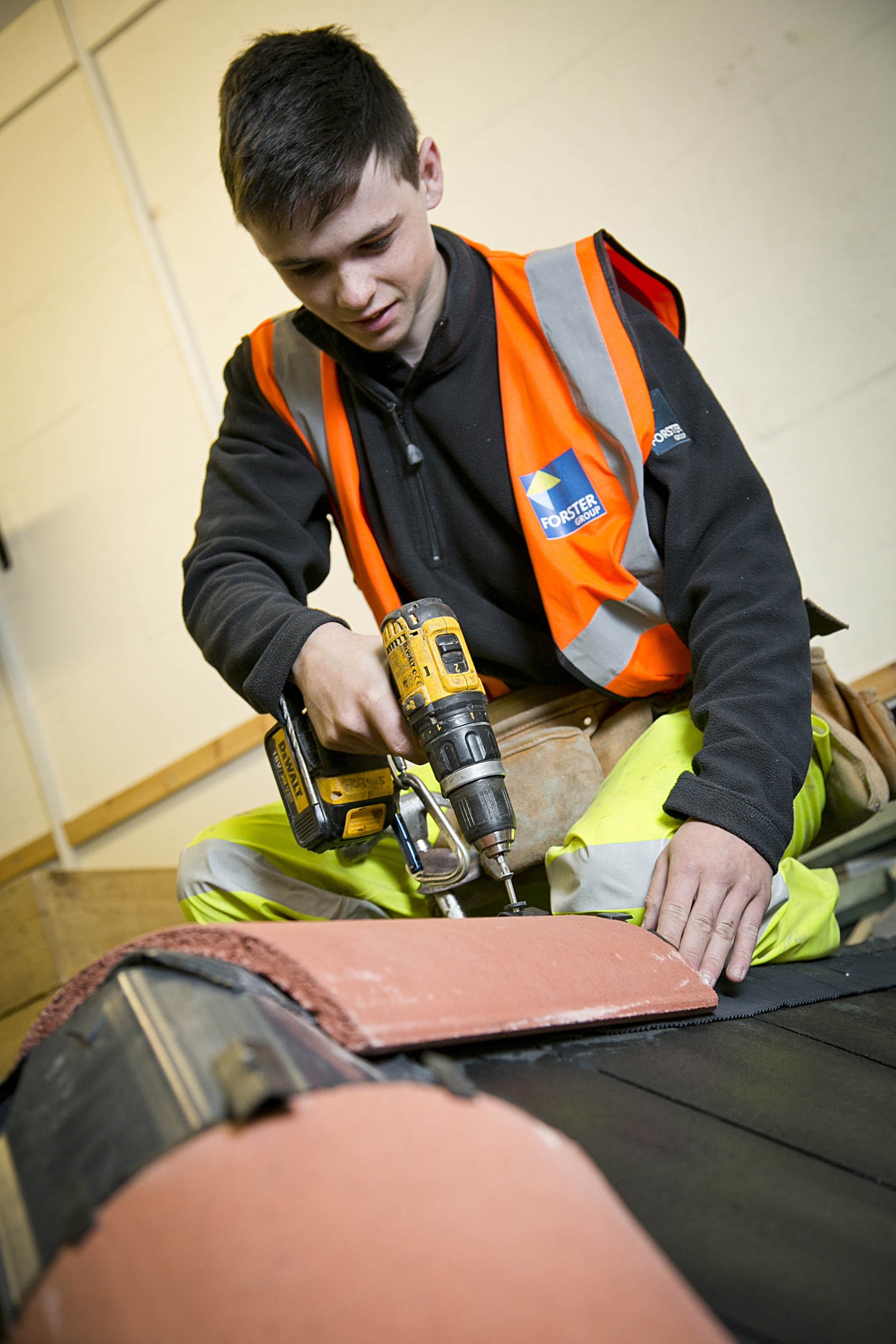 His advice for others looking to get an apprenticeship like his would be to keep an open mind.
He added: "In construction you can move around and don't need to be tied to one specific trade all your life.
"My career dream is to see out my apprenticeship and try and make the most of the opportunities the construction industry offers."