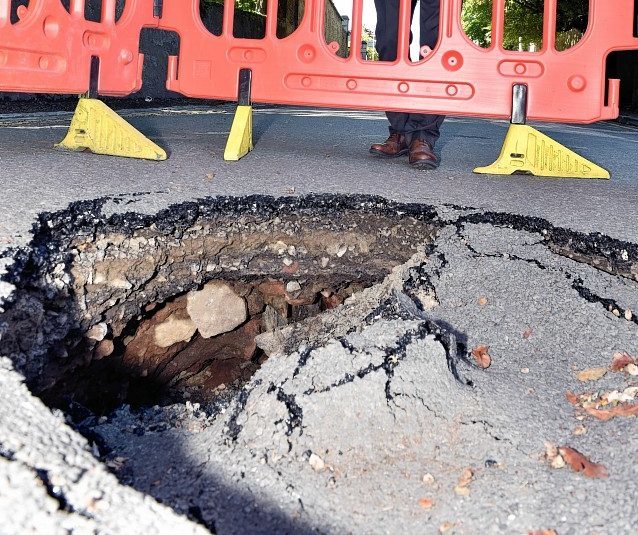 A quiet residential street in Aberdeen's west end has been cordoned off after a sinkhole caused part of the road to collapse.
Traffic was being diverted away from Viewfield Road after a section of tarmac caved in.
It is understood a small dip appeared in the road – close to the entrance to the Gordon Highlanders Museum – on Saturday morning, following heavy rain the previous night.
Traffic cones and barriers were used to seal off the area of road where the ground had collapsed.
The condition of the road surface then further deteriorated during the day.
Yesterday, shocked resident Elizabeth McClenaghan, 66, said: "I went up to catch the bus on Queens Road and noticed that Viewfield Road had 'road ahead closed' signs up.
"When I returned from town I went down the road to investigate and found a large sinkhole in the middle of the road with barriers around it.
"Two workmen said they had put up the barriers when a dip appeared in the road yesterday morning.
"However, they were aghast when they came back today and saw the damage that had happened since then."
The hole was about 4ft in diameter and up to 4ft deep.
Councillor Martin Greig said the sinkhole, which is right in the middle of the road, could have been "really dangerous" if a motorist come across it before the barriers were in place.
The Hazlehead, Ashley and Queen's Cross member said he would take up the matter with the roads department.
He said: "The road is now closed and there are barriers in place but I am concerned about the possibility of other sinkholes happening.
"I have received complaints from many residents about the crumbling roads' system in our area.
"People are extremely worried about the neglect of the roads infrastructure and the budget spent on upgrading the roads is too low.
"Urgent work needs to be undertaken to minimise and tackle the risk and the danger of other sinkholes appearing.
"There is a real lack of day-to-day care of our roads and because of the risks and dangers involved this is not an issue which can be ignored."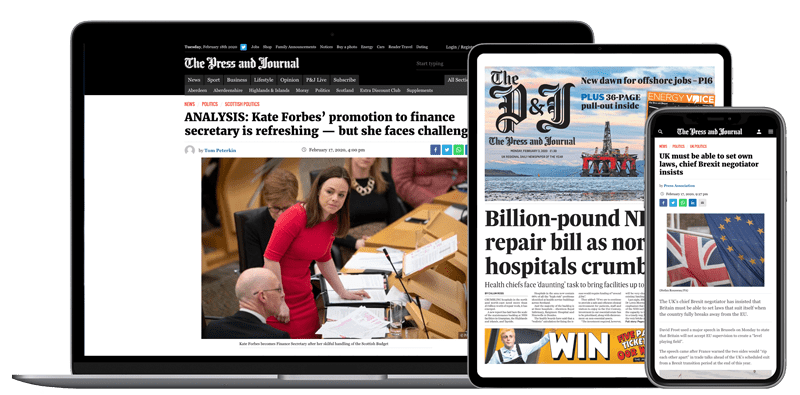 Help support quality local journalism … become a digital subscriber to The Press and Journal
For as little as £5.99 a month you can access all of our content, including Premium articles.
Subscribe