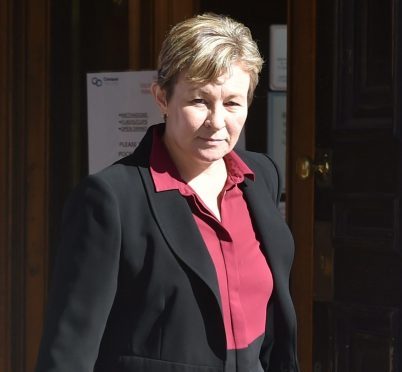 A former oil and gas worker lashed out at two police officers after losing her job due to the recent downturn.
Rachel Allan and her partner had been out drinking in Stonehaven when she fell and needed medical attention.
When paramedics arrived at the town's Market Square, they found the 45-year-old lying on the ground.
Allan then started to become aggressive towards the emergency workers and the police were called.
When they arrived Allan refused to be helped and assaulted the pair before turning round to spit at them.
Yesterday the first offender appeared at Aberdeen Sheriff Court and admitted assaulting the two police officers on March 18.
Solicitor Gregor Kelly said: "She has been racked with remorse since the unedifying events. These was and should be viewed as an isolated incident. There was almost a perfect storm leading up to this. She and her partner had both lost well paying jobs in the oil industry.
"She had found employment as an administrator and had taken a significant pay cut and was struggling with the work load.
"She had consumed alcohol and had an argument with her partner over money. She was mortified when she woke up in the morning and realised what she had done."
Sheriff Alison Stirling said she accepted the behaviour was out of character and fined Allan, of Mains of Portlethen, £400.