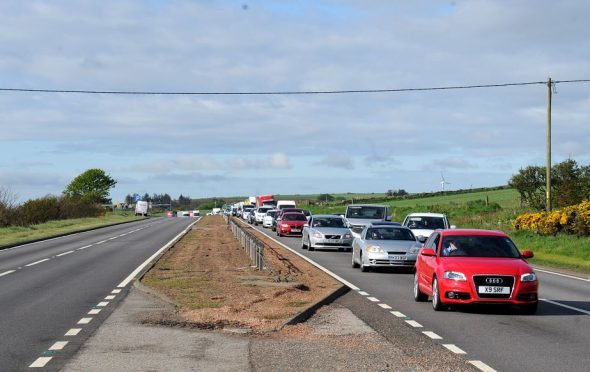 A car has caught fire on a major road south of Stonehaven.
Three fire crews are currently in attendance of the vehicle which is ablaze on the A90.
It is suspected that the silver Mercedes  was leaking oil before the fire broke out.
Police are also in attendance of the incident.
One lane of the southbound carriageway has re-opened.
There are no injuries.
A fire spokeswoman said: "We were alerted to the event at 11.21am.
"We have three fire crews at the scene."