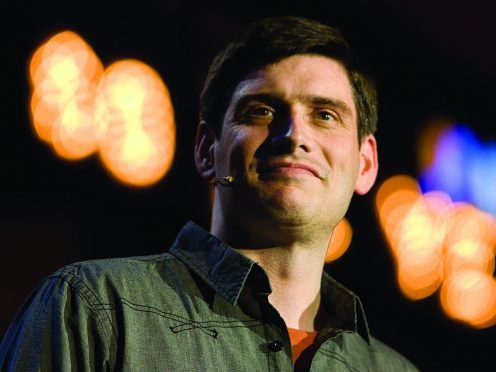 The grandson of the world's most renowned evangelical preacher has arrived in the north-east with a missionary zeal to spread his message.
Will Graham quickly shrugged off the effects of jet lag to give his first interview in Scotland to the Press and Journal.
And, as somebody following in the familial footsteps of the Reverend Billy Graham, who rose to prominence in the late 1940s and became a spiritual advisor to several American presidents, including Lyndon B Johnson and Richard Nixon, he is set to host a series of events in Peterhead throughout this week.
Yesterday, surrounded by a team from the Billy Graham Evangelistic Association, the third generation reverend booked into a local hotel and said he was looking forward to following in his grandfather's footsteps.
In advance of a hectic media schedule, which includes live-streaming his message to north-east communities, he joked he had seen more of his hotel room than Aberdeenshire so far.
He added: "This interview is the longest length of time I've had with a Scotsman.
"Being here is big on a couple of fronts. Firstly, I am three-fourths Scots, so to me, it's like coming back to the homeland. It might not mean a whole bunch, but to me it does.
"Secondly, I am coming to see where my grandfather said wonderful ministries which I didn't get to be a part of. I was still in school at that time."
However, Mr Graham is aiming to stamp his own imprimatur on Scotland. Throughout his time in Buchan, he will deliver Celebration of Hope talks at Peterhead Academy.
He has previously held services in China, Australia and Uganda.
After making in entrance in the fishing port, Mr Graham revealed he was "grateful" to be in Peterhead.
And he explained: "This is my only stop here in Scotland.
"This has been the one most anticipated. There's been a true excitement from the locals about it.
"They have all been exciting, but in my mind, this one seems to stand out more."
The talks at Peterhead Academy start this evening, with the climactic event on Sunday.
Mr Graham added: "I want tell people about the hope they can find in Jesus Christ.
"Hope is so important, it's what gets people through the day. For some people, they don't see the answer that's in front of them."