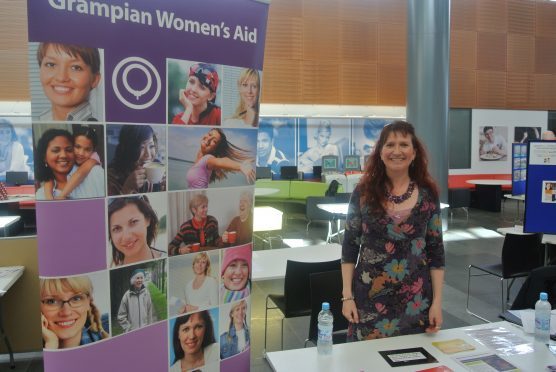 Women's groups across the north-east have said they won't "collude" with a controversial new benefits ruling which could mean women have to disclose they were raped to receive cash.
Under the new Department for Work and Pensions rules, child tax credit will only be applicable to a woman's first two children.
But, if she has a third child as a result of rape, benefits can still be paid – provided the woman fills in a form and agrees to be assessed by a third party such as a health professional.
The DWP insisted last night the exception was "crucial" and that issues such as multiple births and adoption would also be considered.
But women's groups have said they won't volunteer their services as third party assessors and criticised the so-called "rape clause".
Wilma Thomson of Rape Crisis Grampian said: "Our experience is women who have been raped often take a long time to disclose what has happened to them.
"To expect them to weigh up the decision to disclose [the rape] to strangers against the alternative of living in poverty is inhumane.
"For Rape Crisis workers to become involved in 'verifying' this would change completely their relationship with survivors."
Alison Hay, manager at Grampian Women's Aid, said: "We believe the policy to be unworkable and are profoundly concerned about the threat and indignity to women's and children's human rights.
"The policy shows a complete lack of understanding of the dynamics of domestic abuse and coercive control.
"At Grampian Women's Aid, we value our relationship with the women we work with and believe that this policy would fundamentally change that relationship to the detriment.
"We also know that our role in supporting women and children involves monitoring policy and legislation with scrutiny as another layer of protection."
The two-child tax credit policy was originally unveiled by the Chancellor, George Osborne in his 2015 budget.
A DWP spokesperson said: "This exception is crucial to protect women who are faced with very difficult circumstances.
"This reform ensures people on benefits have to make the same choices as those supporting themselves solely through work.
"But we have always been clear this it will be delivered in the most effective, compassionate way, with the right exceptions and safeguards are in place."
"The policy was debated, and voted on, in Parliament, and the exceptions were consulted on widely."