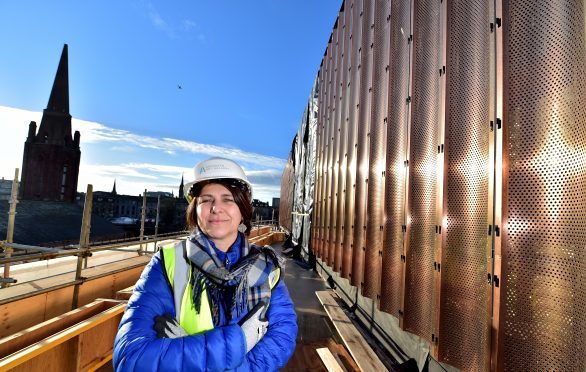 A ten-year strategy to boost culture in Aberdeen was launched yesterday.
As part of the Culture Aberdeen plan, city leaders envisage the city becoming a nation-leading "creative lab" by 2028.
At the heart of that bid would be efforts to ensure more of the city's students chose to keep living in Aberdeen once they graduate by boosting its cultural offering.
A special launch event with music and Doric poetry was held at the city's Lemon Tree.
Duncan Coburn, the chairman of Creative Aberdeen, said that diversifying the city's economy away from the dominant oil and gas sector was "key", adding that more events would lead to an increase in "civic pride".
Gary Cameron, head of place for government agency Creative Scotland, said: "There really has been a big change in the last few years in the way people view Aberdeen.
"Looking from a national perspective, Scotland is starting to recognise Aberdeen as a unique and distinctive city."
Council culture spokeswoman Marie Boulton said: "I think what is really important is that this is not just a strategy handed down by the council, there has been a lot of consultation and the residents of the city have had their say.
"There has been a realisation that culture is a big economic driver for the city's economy but also it improves the wellbeing of the citizens."