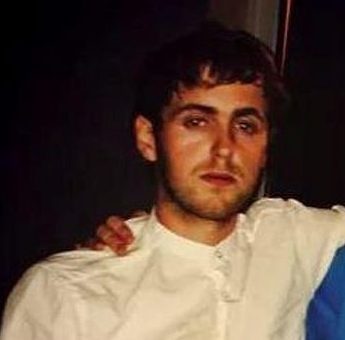 The sister of a man who went missing on a Halloween night out has renewed her appeal for information four years after he disappeared.
Shaun Ritchie was last seen with friends in the Greenburn area of the countryside near Strichen in October 2014.
The 20-year-old was reported missing when he failed to return home the following day sparking one of the largest searches in Scottish police history.
But he was never found, despite intensive searches, although some of his clothes were recovered.
Shaun Ritchie's mum fears she will have to wait 20 years for mystery to be solved
Today marks the fourth anniversary of his disappearance and his sibling Nicole Shand said it has been "really difficult" for the family.
She said they have been left with plenty of questions and no answers.
Miss Shand: "We're trying to come to terms with the fact that it has actually been so long. I can't believe it has been four years and we have got nothing.
"A fresh appeal would maybe help keeping him in the public eye.
"The only thing we do really is keep talking about him and making more people aware of the situation that he is still missing.
"We kind of put it in the police's hands and we've never discovered what happened that night.
"You have so many questions and you never get any answers."
I know I will never speak to my son again, says Shaun Ritchie's dad
Miss Shand, 21, said she found it particularly difficult at this time of year walking into shops stocked with Halloween decorations.
But she said she would not stop speaking about Mr Ritchie and hopes he will be found one day.
She said: "It is the hardest thing ever really because you never imagine he would walk out the door and never return home.
"I can't even walk into shops at Halloween because it is a constant reminder of what happened four years ago. It is just awful.
"I'll never stop sharing his picture on Facebook, I'll never stop speaking about him to other people.
"He's not home with his family and he needs to be found. We just want closure really."
Last night, police said the circumstances surrounding Mr Ritchie's disappearance have been reviewed by their major investigation team.
The force said this included a review of forensic work and search activity carried out as part of the investigation.
Chief Inspector Stewart Drummond said police still consider Mr Ritchie a missing person and they are keeping an "open mind" on the case.
He said: "To date these reviews have all concluded that this remains a missing person inquiry and there is no evidence to suggest that Shaun has been the victim of any crime.
"We will, however, continue to keep an open mind and I can provide every assurance that we will act on any new information provided to us."
Timeline
Friday, October 31, 2014 – Last seen by mother on Friday evening at home in Watermill Road.
That same day, CCTV images are captured of Mr Ritchie visiting a convenience store in Fraserburgh.
Friday, October 31 into Saturday, November 1 – Mr Ritchie travelled in a van with a small group of friends to a farm in the Greenburn area, near Strichen. It is understood the van travelled on the A981. Later that day, two emergency calls are made to police from the Greenburn area, one requesting help and the second cancelling the requested help.
Sunday, November 2– Mr Ritchie is reported missing at 8.45pm on the Sunday evening.
Thursday, November 6 – Police officers recover several items of his clothing including his shoes and his belt from the Greenburn area.