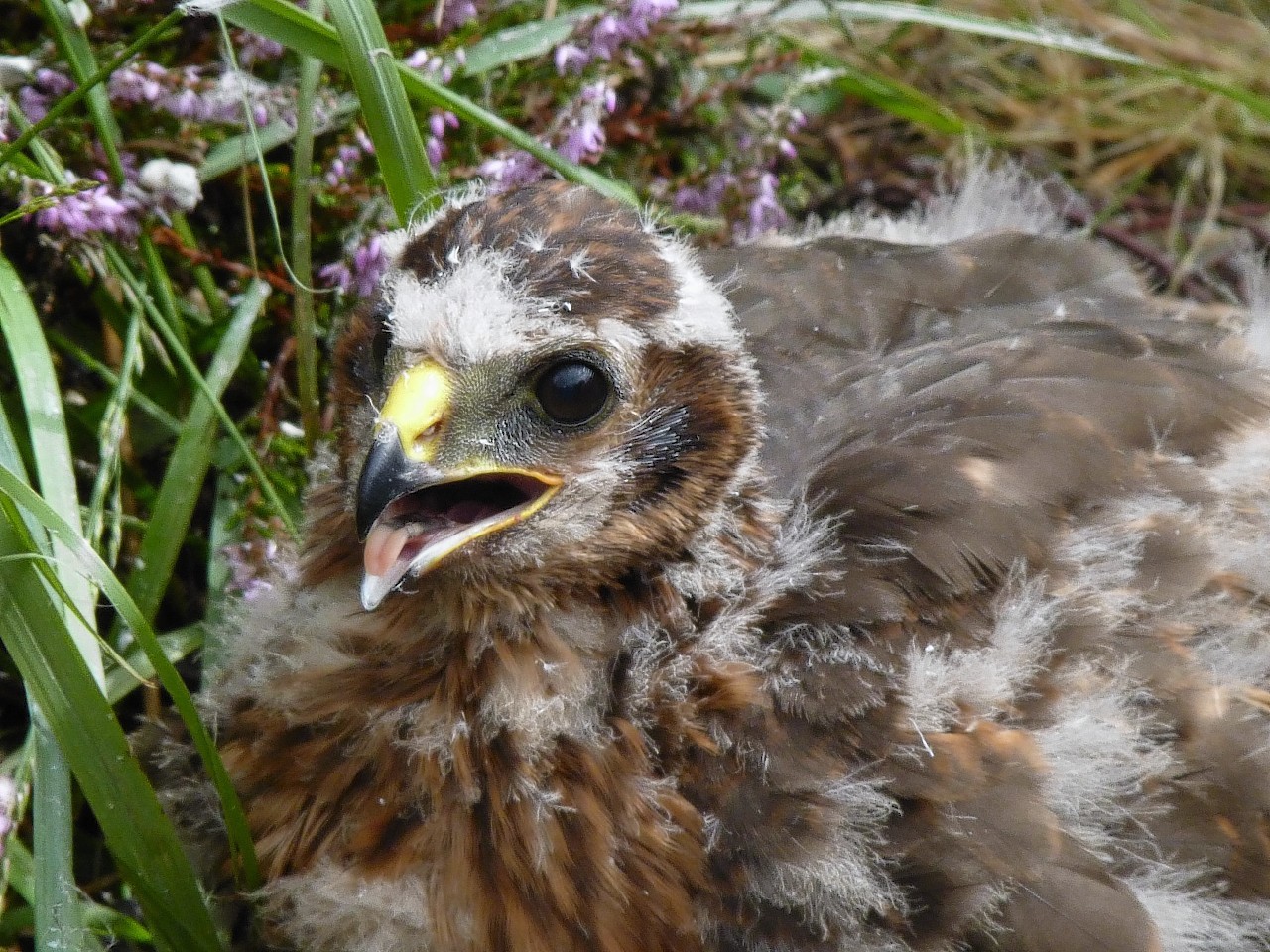 Four satellite-tagged hen harriers have disappeared, less than a month after the release of figures showing crimes against birds of prey in Scotland have fallen to their lowest level in years.
RSPB Scotland is appealing for information after what it describes as the "suspicious" disappearance of the important birds in just ten weeks.
The conservation charity described the loss as "devastating", saying illegal killing was the main reason the hen harrier population is struggling.
---
>> Keep up to date with the latest news with The P&J newsletter
---
Police are also investigating, with the focus said to be on grouse moors at four locations in Aberdeenshire, Perthshire and the Highlands.
Satellite tagging technology is increasingly being used to follow the movements of birds of prey, allowing scientists to identify areas important for their feeding, roosting and nesting.
The tags are fitted by licensed, trained fieldworkers and are designed to transmit regularly, even after a bird has died.
In all four cases, the tags had been functioning without any issues before they suddenly and unexpectedly stopped transmitting, suggesting criminal interference has taken place.
The first bird to disappear, Athena, had a last known position on a grouse moor a few miles north-west of Grantown on Spey on August 16.
Margot disappeared on August 29, with her last known position a grouse moor on the Aberdeenshire/Moray border, a few miles south-west of the Lecht ski centre.
A third bird, Stelmaria, was last recorded on grouse moor a few miles north-west of Ballater on September 3.
And the fourth missing hen harrier, Heather, is last known to have been on a grouse moor to the north of Glenalmond in Perthshire on September 24.
News of the missing birds comes after new figures from the Partnership for Action Against Wildlife Crime Scotland showed illegal acts against birds of prey down 36% in 2017 compared to the previous year.
Incidents of poisoning had also dropped to their lowest level since records began in 2004.
Dr Cathleen Thomas, project manager for the RSPB's Hen Harrier LIFE project said: "To have more hen harriers disappear, including three of this year's youngsters, is devastating for all of us involved in monitoring these hen harrier chicks.
"The main factor limiting the hen harrier population in the UK is illegal killing associated with intensive management of driven grouse moors.
"Young hen harrier chicks already face huge survival challenges in their first few years of life without the added threat of illegal persecution."
Anyone who can provide information about any of these missing birds is asked to call Police Scotland on 101 or the RSPB's raptor crime hotline on 0300 999 0101.
A spokesman for The Scottish Gamekeepers Association said: "Until the findings of satellite tags are monitored by independent experts or bodies, we will never fully understand what happens when tags lose transmission nor will anyone be any closer to being able to do anything about it.
"There could be many factors at play.
"Our understanding is that the majority of the seven tagged Hen Harriers chicks at Mar Lodge this year have died in some circumstance or another, with one tag going off radar for some days before signalling again, so we are not going to speculate on cases.
"Around a quarter of 'suspicious' tags studied in SNH's satellite tagged eagle report lost transmission away from grouse moor areas, including islands, yet the tags themselves were never recovered.
"If anyone has any information, they should contact Police Scotland."