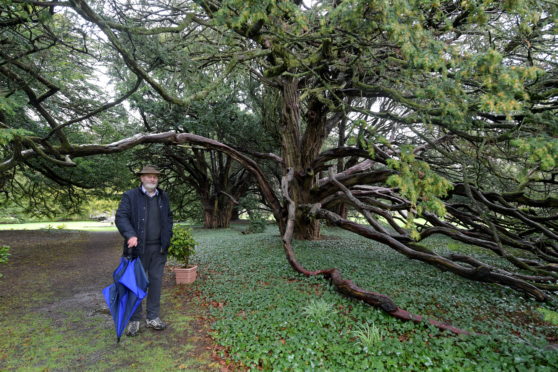 Proposals to restore a north-east castle to its former glory have taken a "tremendous" step forward.
Ellon Castle and its gardens have been derelict for a number of years but were once a major showpiece in the town.
In 2015, a community trust was handed the keys to the building and its gardens and has since set about transforming the site to turn it into a prime tourist attraction once more.
Earlier this month the Press and Journal revealed the doors were due to be reopened by June.
And now, as the trust prepares to welcome a flurry of visitors, it has submitted a planning application for a car park consisting of 20 spaces and toilets.
Alan Cameron, the organisation's director of community involvement, said: "All of these things are essential for us opening, we can't really be inviting people in until we have proper parking and toilets, including a disabled facility.
"This is a tremendous step forward, we hope to get started as soon as we get permission to go ahead.
"We are looking forward to opening up and inviting people in to have a look around at everything we have done."
The castle dates to the 1400s, while the gardens were created in 1715.
Over the years the grounds – which are overshadowed by the ruins of the castle – have become overgrown.
The external walls have now been repaired and secured, and it has passed all health and safety checks for welcoming in the public.
Water supply, drainage and electric outlets have all been installed and volunteers will soon begin planting to breathe new life into the gardens.
Ultimately, the trust wants to create a visitor centre, restaurant and heritage centre, as well as a children's play area.
Membership is available for a small annual fee and this will allow admission to the garden at any time it is open.
Anybody looking to volunteer to help the castle trust with its plans should contact Mr Cameron at acameron@elloncastlegardens.org