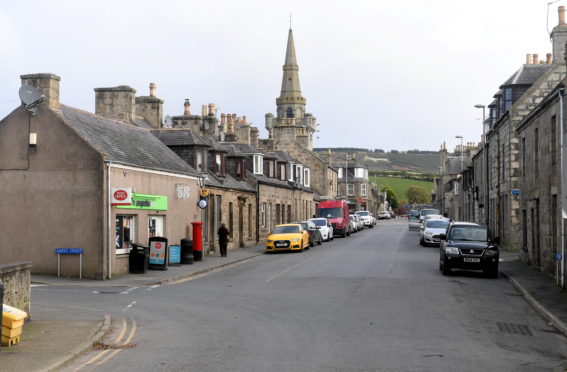 A festival celebrating traditional music and creativity has highlighted the cream of the crop in the north-east.
Competitors from Aberdeen, Aberdeenshire and Moray recently gathered for the Strichen Festival Traditional Weekend.
Hosted by Buchan Heritage Society, the events kicked off with a dance to Garioch Blend, followed by a day of competitions.
The winners then showed off their talents in Ritchie Hall.
The organisers said: "The competitions were well supported this year and it was marvellous to see so many children, some as young as five, taking part.
"It was excellent seeing the teachers bring them along and having families there supporting them – they were very entertaining.
"The musicians, story tellers and traditional balladiers performed a great selection of tunes and poems.
"All of the feedback from the winners concert was positive – everyone was at such a high standard and it really was the cream of the crop."
This was the festival's 35th year and planning is already under way for the 2020 event, which will run from May 22-24.
For more information visit the website www.buchanheritagesociety.co.uk
Competition results
Doric verse, under 9; Robbie Shepherd Shield – Kaitlin Paterson and Mia McDonald
Doric verse, under 12 – Brooke Bywalec
Doric verse, intermediate; Gordon and Isobel Easton Shield; Kilgour Cup – Emily Veitch
Doric verse, open; Piano, open – Gordon Hay
Story telling, open; Doric short story, open – Bob Mitchell
Poetry writing, 10 and under – Charlotte Fowlie
Poetry writing, 11 and 12 – Leonie Chrystal
Poetry writing, intermediate – Aaron Jones
Poetry writing, open – Anne Groat
Diddling, open – Denis Shepherd
Jew's harp, open; Mouth organ; Jean Duguid Memorial Shield – Bill Clark
Melodeon, open – Aaron Clark and Ian Russell
Tin whistle, open – Alistair Martin
Accordion, junior – Rachel Low
Fiddle, junior; Bothy ballad, junior; Les Wheeler plynth – Stuart Veitch
Fiddle, intermediate – Rhiann Matthew
Fiddle, open – Anne Mitchell
Fiddle, slow Strathspey intermediate – Cassie Findlay
Piano, junior; Traditional ballad, junior – Sara Godinho
Groups, intermediate – Cassie Findlay and Rachel Low
Groups, open – The Andersons
Bothy ballad, ladies – Moira Stewart
Bothy ballad, men – Joe Aitken
Traditional ballad, ladies – Iona Fyfe
Traditional ballad, men – Hector Riddell