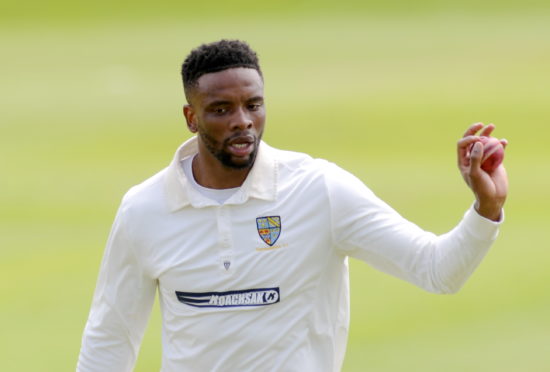 The club professional of Aberdeenshire Cricket Club is receiving intensive treatment at Aberdeen Royal Infirmary for a serious illness.
The 2019 Club Professional Solomzi Nqweni was taken to hospital earlier this week for emergency treatment.
His family have travelled north to Aberdeen from South Africa to be at his bedside.
A statement from the club said: "It is with great sadness that we announce our 2019 Club Professional Solomzi Nqweni is currently receiving treatment in the intensive care unit of Aberdeen Royal Infirmary.
"Solo was taken to hospital in the early hours of Monday morning, and he has been receiving treatment ever since.
"Solo's family and loved ones have arrived by his bedside, having made the journey from South Africa.
"It has been a tough time for both Solo and the people close to him, and we humbly ask that the privacy of Solo and his loved ones be respected at this time.
"Everyone at and associated with Aberdeenshire Cricket Club wishes Solo a speedy recovery."