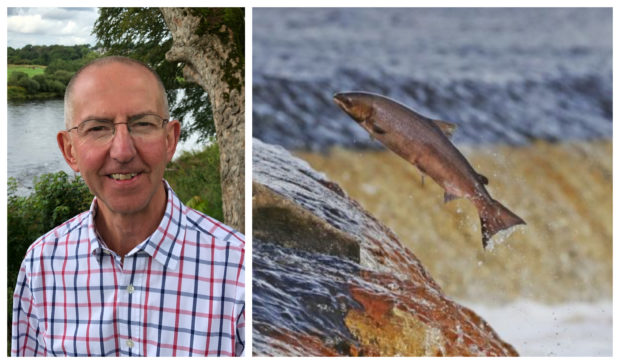 A campaigner for press freedom in some of the world's most repressive regimes has been named chairman of an organisation dedicated to preserving the River Dee.
Former BBC journalist and lifelong angler Sandy Bremner has been appointed as chairman of the River Dee Trust.
Mr Bremner, who has long fought for media freedom, has continued his efforts to help free jailed journalists in some of the world's most troubled areas since his retirement.
As a keen fisherman, he has a strong interest in marine and freshwater policy, and has previously advised conservation groups such as Fisheries Management Scotland.
In his new role as chairman of the trust, Mr Bremner will combine his passion to protect the river's important ecosystem, as well as the around 500 rural jobs that depend on its world-renowned reputation for fishing.
Mr Bremner said: "I feel incredibly honour to have been appointed to this role.
"The trust is dedicated to conserving salmon and sea trout stocks in a vast ecosystem with an international reputation.
"The River Dee and its wildlife have a special place in the hearts of people around the world, but they face several challenges.
"Our Atlantic salmon have never been more pressing.
"I am looking forward to building on the amazing work of the trust, along with national organisations, to meet the challenges.
"We really can make a difference and we'll be announcing some significant initiatives in the new year."
Every year, the River Dee Trust estimates that angling on the waterway generates around £15 million annually in revenues.
As well as protecting the river and its ecosystem, the organisation also carries out outreach work in local schools, helping to teach youngsters about biology, conservation, and the importance of the Dee to the community.
Mr Bremner added: "I would like to pay tribute to the outstanding leadership of Richard Gledson and his dedicated directors, staff and volunteers.
"Richard leaves a lasting legacy as outgoing chairman of both the River Dee Trust and District Salmon Fishery Board, with projects which have won national recognition."