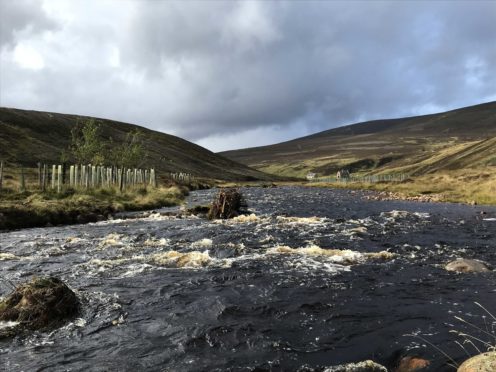 An ambitious project to plant a million native trees in the Cairngorms and resurrect a 2,000-year-old landscape has continued unabated by the coronavirus lockdown.
Earlier this year the River Dee Trust revealed a £5.5 million project to restore natural foliage to the upper reaches of the River Dee, in order to help protect the environment as well as the famous angling waterway's salmon.
Over the course of the latest tree-planting season, which runs from around November to May, the trust along with the Dee District Salmon Fishery Board (DDSFB) has managed to plant more than 23,000 native trees.
The trees planted so far include willow, alder, rowan, birch, aspen and Scots pine, which would have been prevalent in the mountainous landscape of the upper River Dee thousands of years ago.
Steff Ferguson, riparian habitat advisor for the DDSFB, said planting has been able to continue mostly as normal despite lockdown restrictions, and contractors have been following strict safety procedures.
She said: "We've been quite lucky because all our sites are quite remote.
"Tree-planting is quite a lonely thing to do, a lot of tree-planters either work by themselves or in small family teams, so we've actually managed to get all the trees we wanted to plant in the ground.
"The trees had been sitting in a shed waiting to be planted.
"They would eventually die if we did not plant them, so we were a little concerned a first, but we're really pleased that it's been possible to carry on safely."
The project has also been supported by Scottish National Heritage's Biodiversity Challenge fund, as well as the Woodland Trust.