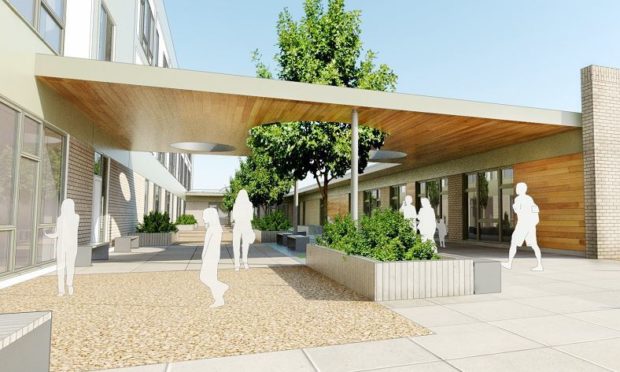 Children who had been hoping to attend a new Aberdeenshire school from August may have to wait longer for it to open after construction was halted by the coronavirus.
Preparations are now being made for the final phase of construction to get under way at the £55 million Inverurie Community Campus.
The mammoth project had originally been expected to conclude this spring.
The new home for Inverurie Academy and St Andrews School will ultimately provide teaching accommodation for up to 1,600 pupils.
Next week, some preparatory work will take place in anticipation of construction activities starting up again when deemed safe to do so by the Scottish Government.
The interruption means there is now no set completion date.
St Andrew's School will continue to operate from their existing building and pupils would be moved into the new facility from the October break if the project is delayed beyond August.