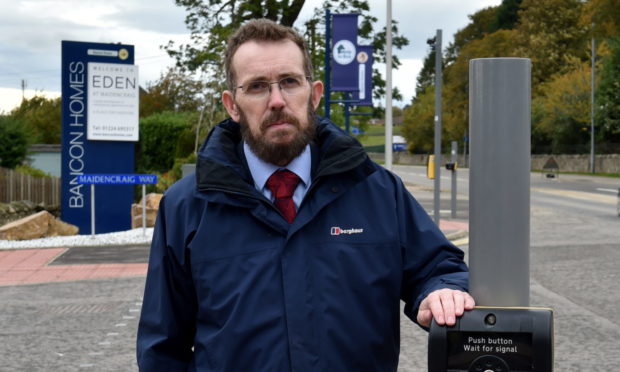 Incidents of vandalism in Aberdeen's Kingswells area going back more than a decade are now the subject of a detailed investigation.
The affluent community has faced repeated incidents of anti-social behaviour, with the latest target said to be the playing fields near to Kingswells School.
Local children, club coaches and their families diligently raised the money needed to have an area of the pitches professionally restored by landscape gardeners.
Unfortunately the area sustained serious damage within a matter of days in what is suspected to be a deliberate act.
Police are undertaking regular patrols to monitor problem areas in an effort to dissuade those responsible for the incidents.
And local councillor Steve Delaney has now urged his community to help fight back against the vandalism, which distraught residents have described as "needless and disappointing".
He has also asked people to temporarily keep children and pets away from the playing fields as he believes it "likely" chemicals have been used on the grass.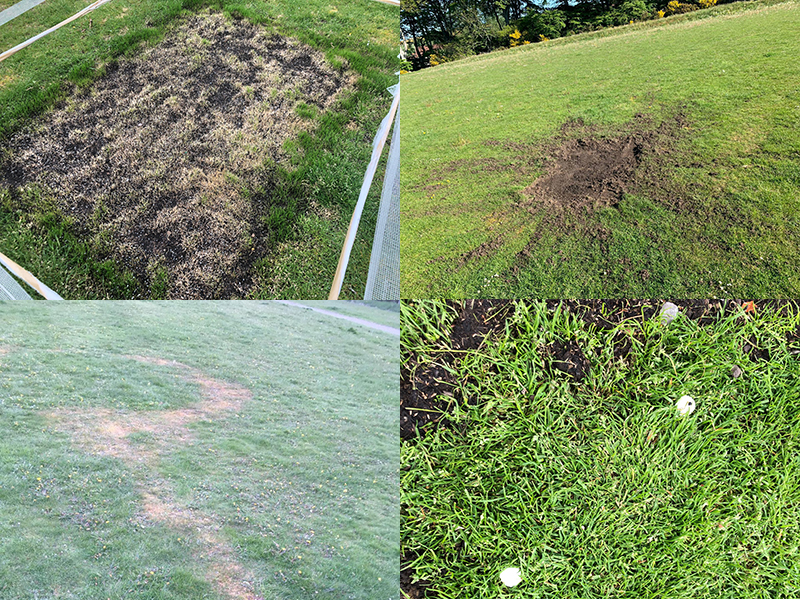 The damage and other incidents within the Kingswells area are the subject of an ongoing investigation by Aberdeen City Council.
Mr Delaney said: "If you have witnessed any unusual behaviour in the area over the past two or three weeks, no matter how insignificant you may consider it to be, please get in touch.
"The investigation is also actively gathering evidence relating to other similar incidents which have taken place in Kingswells over the past 10 years or more and are asking for anyone who can assist with their inquiries to come forward, including those who have previously given statements.
"Because there is an ongoing investigation, I would ask residents not to make assumptions and not to name any possible suspects."
He added: "Your help is needed now, so if you have any information, even from a few years ago, I urge you to come forward.
"Please make use of the supplied contact details and help put a stop to these actions once and for all."
Anyone with information can email EDuncan@aberdeencity.gov.uk or call 07843 850974.
Last year, railings at Webster Park in Kingswells were damaged overnight, in what the local community centre described a "disheartening" incident.
In another incident in 2016, an oil drum was pushed over at Kingswells School, sending oil spilling over the car park and near to the adjoining playing field.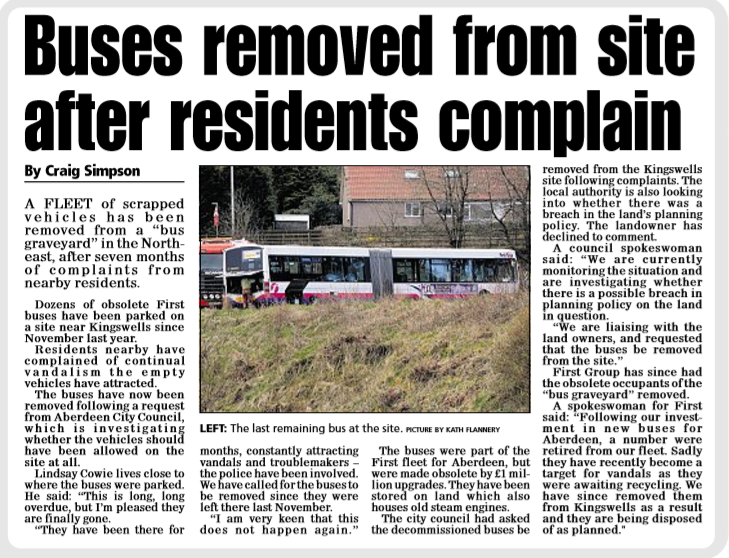 The same year, dozens of obsolete First buses, parked on a site in the neighbourhood, were removed after residents complained they were being subjected to "continual vandalism."
As far back as 2011, vandalism and anti-social behaviour has been a priority for officers on the Bucksburn, Dyce, Kingswells police beat.
Sergeant Chris Riddoch of Bucksburn police station said: "We know anti-social behaviour and vandalism has a disruptive effect on local communities and will act on any information we receive.
"We are aware of concerns raised by the community in the Kingswells area and officers carry out regular patrols of highlighted areas.
Help Stop The Vandalism At Kingswells Playing Field https://t.co/7U0Pg54vXt pic.twitter.com/UC7dy2uDmR

— Steve Delaney (@CllrDelaney) June 12, 2020
"Police will take appropriate action where incidents of anti-social behaviour and vandalism are reported and offenders identified."
Information on vandalism can also be passed to police on 101 or Crimestoppers anonymously on 0800 555111.