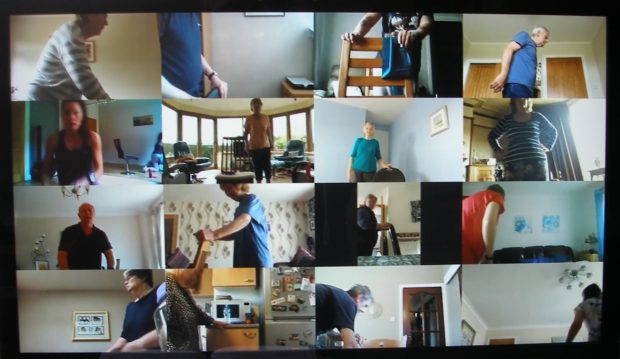 An Aberdeen charity has received funding to deliver virtual support sessions to people living with multiple sclerosis (MS).
The MS Society Aberdeen group has received more than £6,000 to carry out yoga, mindfulness and seated exercise classes over the internet.
They had to move sessions online to ensure people living with MS could maintain their mobility and stay connected with others during lockdown.
A total of £6,326 was awarded by the National Lottery Community Fund Awards.
Lesley Kindness, 65, from Stonehaven, was diagnosed with primary progressive MS in 2006 and has been accessing the virtual sessions during lockdown.
She said: "The virtual exercise classes have been a helping hand to me and for the first time in more than 10 years, I can run on the spot.
"To see improvements in my fitness and my mobility means so much.
"Without these sessions and having the space to focus on my physical fitness during lockdown – I honestly wouldn't be where I am now."
Ian Gourlay, a management team volunteer at the MS Society Aberdeen, added: "The money means we'll be able to continue to offer our virtual sessions for the rest of 2020."