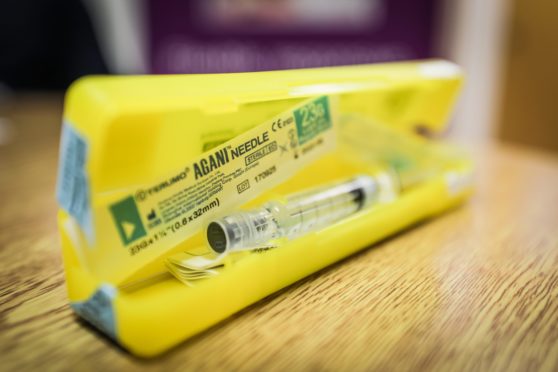 Health bosses have been warned the pandemic has left support staff unable to reach some of Aberdeen's most vulnerable as they battle addiction.
Head of the city's Alcohol And Drug Partnership (ADP), Simon Rayner, admitted there were people abusing substances that support workers "don't know about or aren't able to engage".
The worrying truth about how the pandemic was impacting access to help came to light at Tuesday's meeting of the Aberdeen Integration Joint Board (IJB), which oversees health and social care services.
Mr Rayner told board members the ADP had maintained services since March, including face-to-face appointments and home visits for those referred for treatment.
But he highlighted the difficulty in adapting as other health professions – and many other industries – have through the pandemic: by making greater use of the internet.
Mr Rayner said: "It's an unknown area – and not that I want to cause alarm – but I'm not sure I can give an assurance we are reaching the most vulnerable.
"There are obviously still people abusing substances in our community that we don't know about or aren't able to engage so I think having a strategy that is as flexible and responsive as possible is what we should aim to do.
"It's fair to say a great number of people who have serious drug and alcohol problems either don't have credit on phones or might not have a phone, laptop or access.
"At the moment there's still an emergent need about how we engage with the most vulnerable."
National Records Scotland estimates there had been 30 suspected drug-related deaths in the city by the first week of August – but the weekly average has actually fallen since the start of lockdown at the end of March.
The same source reports 49 suspected drug-related deaths in 2019, although both years' figures are yet to be formally confirmed and "must be treated with caution", Mr Rayner said in his written report to the board.