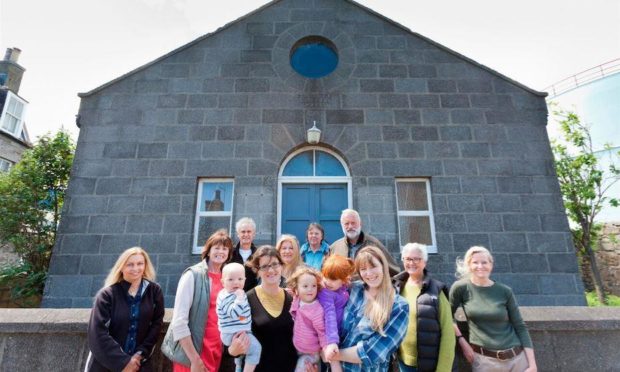 A disused community hall in a historic part of Aberdeen has now been made accessible for all as part of plans to bring it back to life.
Fittie Community Development Trust, formed by the residents of Footdee, bought the local facility from the city council three years ago.
The 1950s Gospel Hall had previously served as a focal point for the coastal community but, in recent years, was left lying vacant and unused.
From 1990 to 2014 it was rented as a studio by president of the Royal Scottish Academy, Joyce Cairns.
And in 2017 became one of the first city properties to change hands under new community asset transfer rules.
Since then, one of the first tasks completed by the group was to install a new heating system to ensure visitors would receive a warm welcome when entering through its doors.
And it has now been able to make further improvements, this time ensuring the building is accessible to all.
The trust has been awarded £6,883 from the charitable arm of supermarket Morrisons, allowing it to install a new disabled access toilet and baby changing facilities.
It brings the group another step closer to its initial aim of developing a place for local residents to meet, learn and socialise.
Board member Mary Falconer said: "Since acquiring the hall with its basic amenities we have been working hard at hosting fundraising events and sourcing grants to refurbish it as a fully accessible space that is fit for purpose.
"This welcome grant has come at the best possible time and will make a practical and positive difference to our activities, in that it allows us to open our door to the community once more."
Adrian Horsley, Morrisons Foundation advisor, said: "I'm very pleased that we have been able to provide this much-needed grant to Fittie Community Development Trust.
"Knowing that our support will make a long-lasting difference to all the members of the local community that rely on the services provided by the charity really does make me very proud."