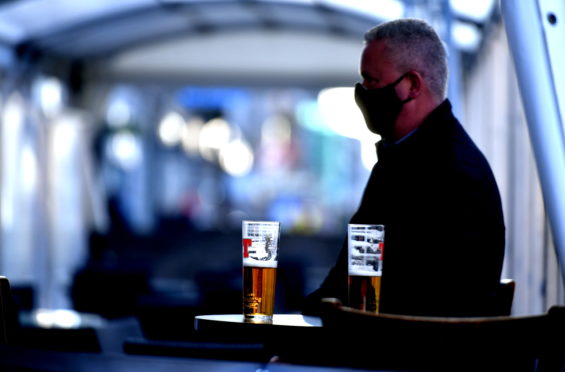 The Scottish Government's latest restrictions will be a "death sentence" for businesses across the country's hospitality sector, a campaign group has argued.
The Scottish Hospitality Group, comprised of restaurants and bar businesses from throughout the nation, including Signature Pubs, Caledonia Inns and the Siberia Bar and Hotel, has argued the new rules will result in job losses and premises shutting down.
Stephen Montgomery, spokesman for the group, said: "The First Minister has effectively signed a death sentence for many businesses across the Scottish hospitality industry, while the real problem is socialising at home.
"We have repeatedly implemented the safety measures required by Government and more to protect our customers and staff."
He added: "While some premises may remain open, banning alcohol indoors will mean that many smaller businesses, family operated and at the heart of local Scottish communities, will not survive past winter and the longer-term impact will be felt for years to come."
One venue which will have to shut its doors is the Craft Bar in Pitmedden, which reopened for the first time since March on Saturday.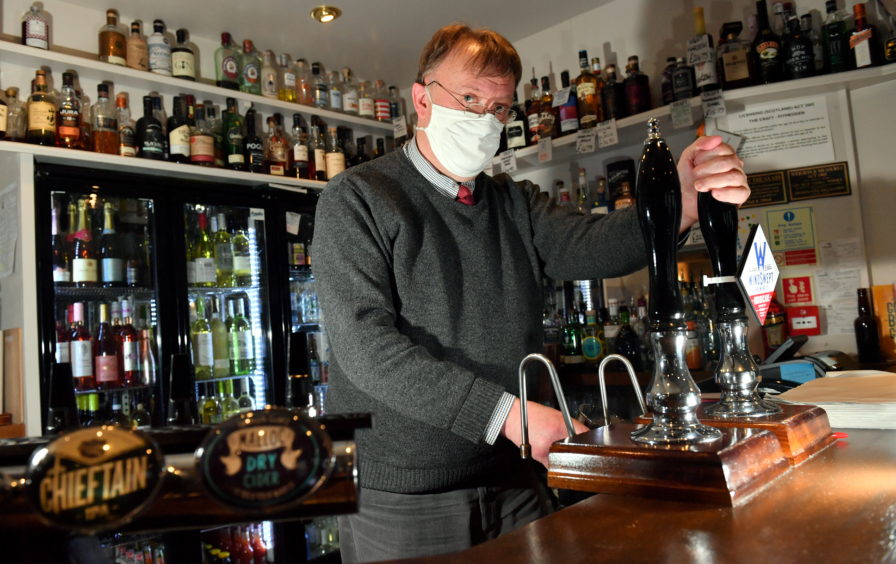 The bar's owner Paul Johnston, who is also an Aberdeenshire councillor, said he was distraught when the new rules were confirmed yesterday.
The premises does not have any outdoor capacity, though Mr Johnston said it will continue to sell craft drinks as an off-licence.
He said: "To discover that we're closing again as a bar is incredibly disappointing, and like many bars this is going to be incredibly tough for us once again.
"This closure, even though it is limited, is likely to cause huge disruption to businesses and all we can do is try and fight our way through it.
"Our bar, like many smaller bars across Scotland, has no outdoor area that we can use.
"Not all of us are larger venues like you would get in Aberdeen that have lots of ground outside in the street.
"We have converted ourselves into a partial off-licence with a large range of craft beer and wine, so that will help, but it will be difficult."
Dave Grant, managing director of the independent brewery Fierce Beer, said the new restrictions will have a huge impact on the brewery's Aberdeen bar, while its Edinburgh bar will have to close completely.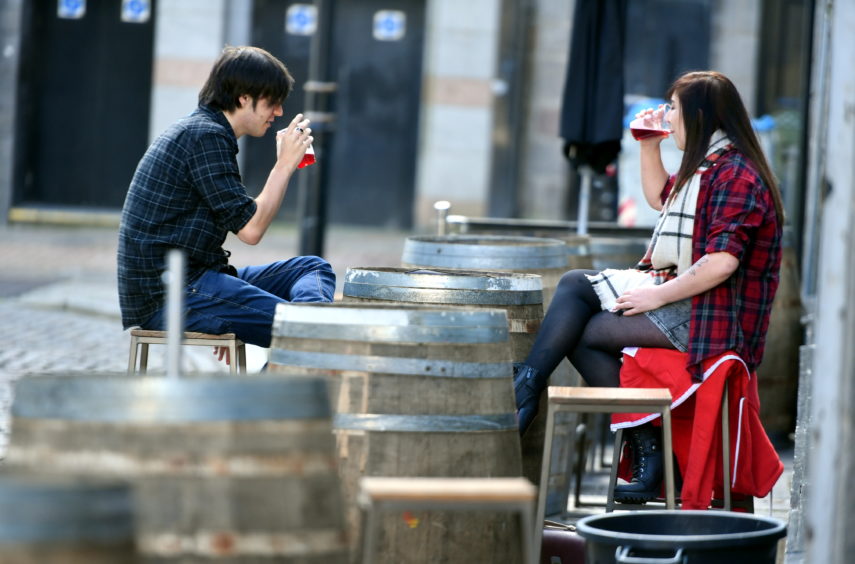 He said: "I'm hacked-off to be honest, because of all the evidence we've seen it doesn't point to us being an issue. It is an easy thing for Sturgeon to do, however, so I understand why.
"Edinburgh is going to have to close completely, and in Aberdeen we will try to work it out, with some outside seating, but it's going to be a massive loss for us.
"We would have about 10 people outside at a time, assuming the weather is bad, maybe 30 if it's blistering sunshine, but this is October.
"We had just redone the inside of the Aberdeen bar to take about 50 people, so we've gone from potentially 60 people down to 10."
Gordon Brailsford, owner of the Mosset Tavern in Forres, criticised the "unfairness" of being tarred with the same brush as those in areas with higher coronavirus rates and rogue operators.
"We have done everything asked of us," he said.
"We have implemented at a great cost and proven we can run a business safely and in the right manner," he said.
"However if the government feels this is the safest way to do it, who am I to argue with their science?
"But there is no getting away from it; this will have a negative impact in terms of staffing and people's livelihoods.
Hopefully they will be able to ride out the storm with us but there are going to be some real tough decisions made in the coming days."