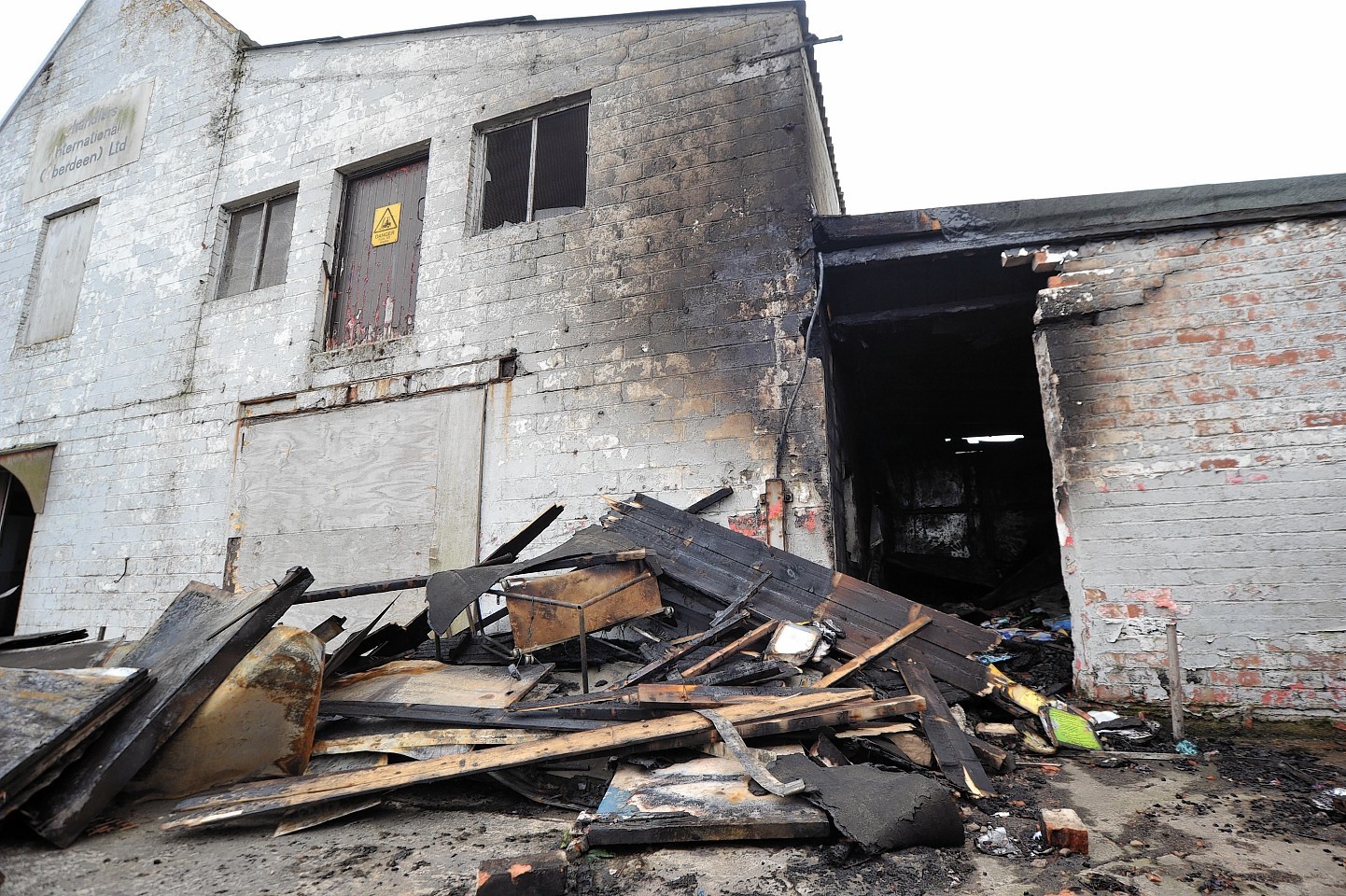 Police are searching for two men after a string of suspicious fires in Peterhead at the weekend.
The town's bowling pavilion on Victoria Road was destroyed in Sunday's blaze, while two nearby industrial units on nearby Wilson Street were also badly damaged.
The three fires broke out within half an hour of each other, between 3am and 4am, and now police have released details of two men who were seen in the area at the time.
They are described as being aged between 16 and 25, of slim build, and between 5ft 8in and 6ft.
The taller man is dark haired, and was wearing a dark jacket with a light writing on the upper left shoulder and back.
The other is was wearing a light jacket with a hood.
They were spotted running from Wilson Street towards the junction with North Street.
Detective Sergeant Martin Macdougall said: "This was a senseless act that has caused considerable damage to the bowling club and other buildings.
"Our inquiries are at an early stage and we are appealing for anyone with information that may help with our investigation to come forward."
Yesterday, police and fire investigators began examining the burnt-out buildings yesterday as part of their joint inquiry.
Locals gathered outside the pavilion throughout the day to watch police and fire officers as they went about their work, before council workers arrived to examine the scene.
A council spokesman said workers were securing the site to prevent further damage and that the authority was working with police and the fire service during their investigations.
Fire service station manager Gordon Riddel said: "Deliberate fire-setting is an offence.
"As well as potentially delaying our attendance at a more serious incident, deliberate fire-setting can result in injury, property damage and environmental pollution."
Anyone with information should contact the police, or Crimestoppers on 0800 555 111.