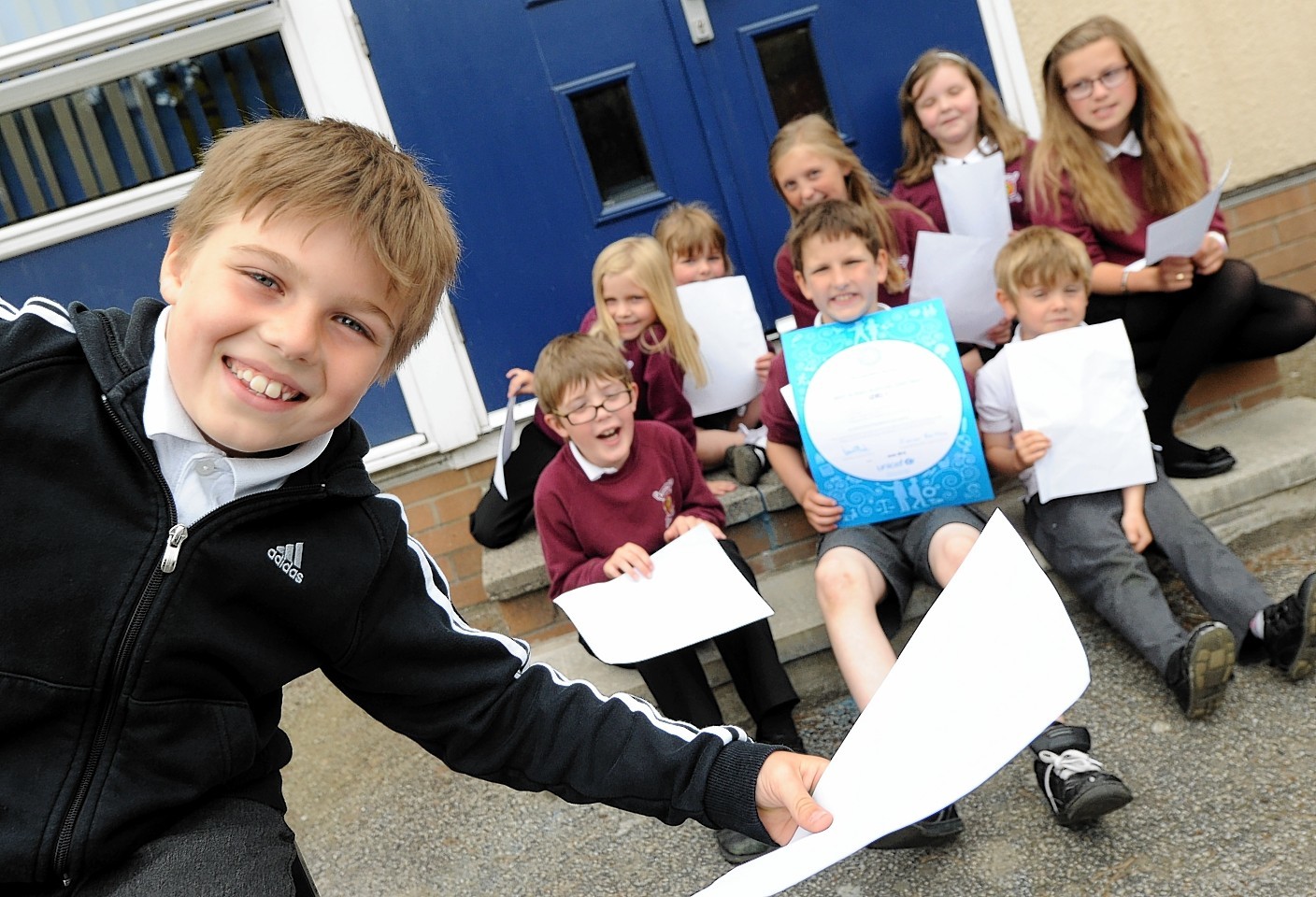 Pupils at an Aberdeenshire school have released a charity single to raise awareness of children's rights across the world.
Youngsters at Auchterellon School in Ellon wrote and recorded We Are The Children after learning about the things children can expect to have access to, such as education, health care and respect.
The track, which has only been available to buy since Tuesday, is already in the top 10 of the UK singer/songwriter chart on iTunes.
Primary six teacher Colette Fraser said the pupils began writing the song while they were studying Unicef's Children's Charter.
She said: "We have been working towards the rights respecting award as a school so there has been a lot of focus on that.
"The class were thinking about why there was a Children's Charter and decided that there were just too many children who are not looked after.
"They wrote down all the words for the song and we put it together."
Mrs Fraser's daughter Amy, who is in fifth year at Ellon Academy, composed the music for the song and accompanies the children by playing piano on the track.
She said: "Amy plays oboe and piano and began putting some chords to the song at home.
"It is a lovely collaboration and I'm really thrilled for Amy."
Head teacher Morag McGowan and her deputy Jonathan Cordiner – who had his own chart success last year after he penned a song in memory of his daughter Kayleigh, who died of a rare brain tumour – were so impressed, they decided the tune should be recorded by the whole school.
Mrs Fraser added: "All the staff have been so good at helping the children to learn and practice the song.
"Ellon Academy, which is also a rights respecting school, has been very supportive of the song and it has provided a great link while our primary sevens are there this week."
Money raised from the sale of the single will be donated to Unicef.