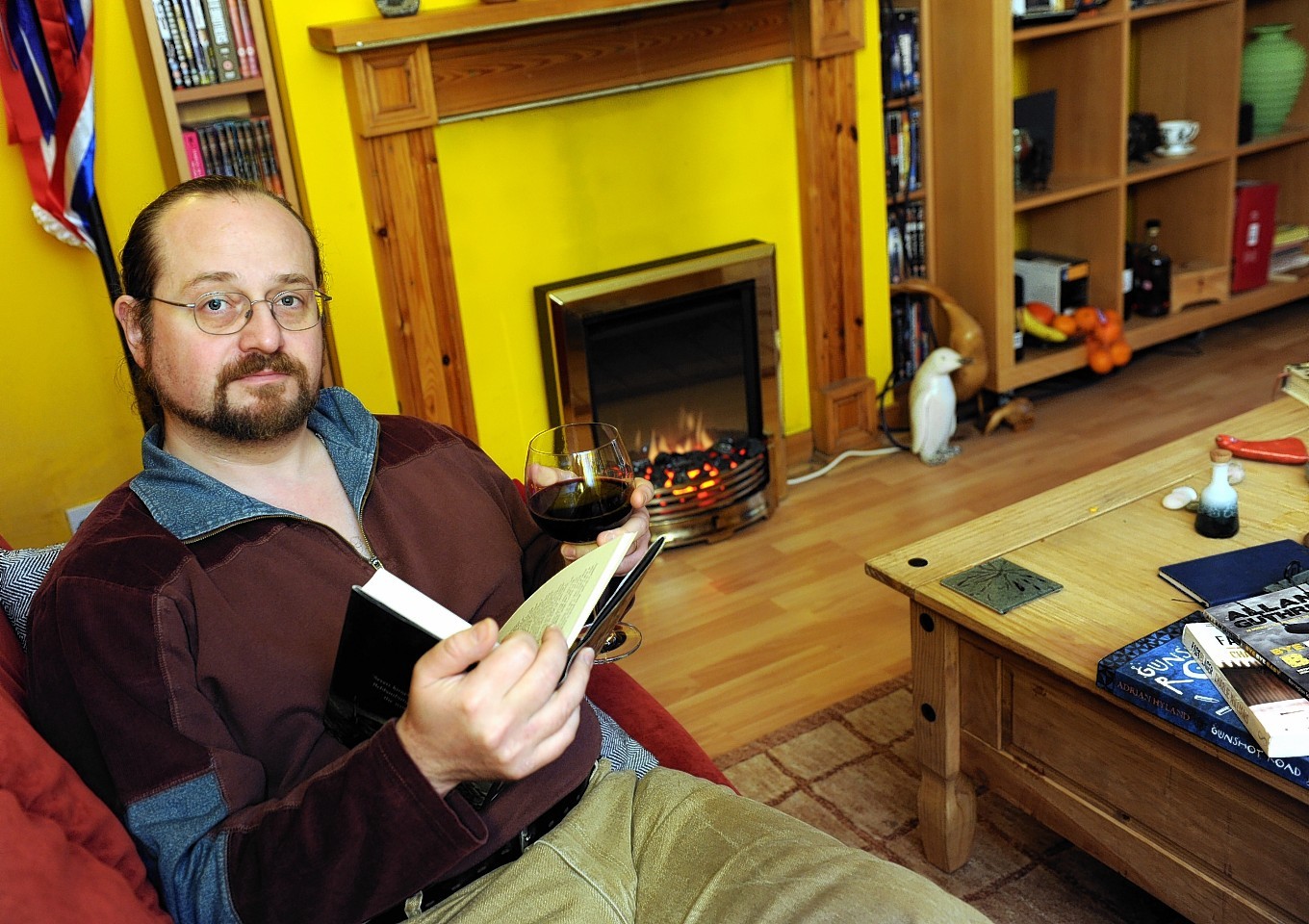 Crime writer Stuart MacBride has spoken of his delight at having part of a mortuary named after him.
MacBride, of Aberdeenshire, the creator of the Logan McRae series, will see his name set in stone at a new dissecting room at the University of Dundee.
The grissly tribute comes as the university celebrates the last chapter in its Million for a Morgue campaign, which seized the enthusiasm of crime writers for the forensic detail of both life and death.
While encouraging public donations, the crime writers also went head-to-head in their bid to have part of the mortuary in their name.
The overall winner was Val McDermid, creator of psychologist Dr Tony Hill.
Mr MacBride said: "I'm very proud to have been involved in the campaign and while I didn't win the coveted prize of having it named after me, I couldn't have picked a better person to be pipped at the post by than Val.
"And finding out that they're going to include the Stuart MacBride Dissecting Room in the Val McDermid Mortuary is a really big honour for me.
"As runner-up prizes go it's pretty damn special. The readers have been incredibly generous, and I want to thank them all for helping Val, me, and the other crime writers, help Professor Sue Black get this amazing facility up and running.
"It's a really important project and every pound the public have donated is going to make a huge difference to the future of anatomy, forensic science, and medical training."
The Million for a Morgue campaign was led by Professor Sue Black, director of the award winning Centre for Anatomy and Human Identification at Dundee University.
Other authors who lent their support included Lee Child, Jeffery Deaver, Jeff Lindsay, Tess Gerritsen, Peter James and Kathy Reichs.
Ms McDermid said: "This is a very proud moment for me. I've known and admired Sue Black for nearly 20 years and it's a privilege to be associated with her and her department in this pioneering venture.
"The work that's being done in this mortuary and the knowledge it will communicate means better life chances for all of us.
"For once, we crime writers have had a chance to put life ahead of death and I'm thrilled to have been part of it.
"Million for a Morgue was a mad idea, but it's borne more fruit than any of us could imagine. A huge thanks to everyone who put their hands in their pockets to support the campaign.'
Professor Sue Black said the campaign had been a "tremendous adventure" for all those involved.
She said: "Val is a great friend to the Centre and the work we do and so I am truly delighted that the mortuary will be named after her but Stuart has been so pivotal in our success that we have also now chosen to name the dissecting room after him.
Thanks to the campaign, the first morgue in the country to use the Thiel method of embalming has been built in Dundee.
The Thiel method of embalming gives surgeons, dentists, scientists and researchers a more realistic method of testing techniques and developing new equipment and approaches.
Professor Black added: "All of our authors also now have a Thiel submersion tank that carries their name as our way of thanking them for the generosity of spirit."
The Million for a Morgue campaign is almost complete although people can still donate in various ways including by purchasing Stuart MacBride's "The Completely Wholesome Adventures of Skeleton Bob", which was written to benefit the fund.