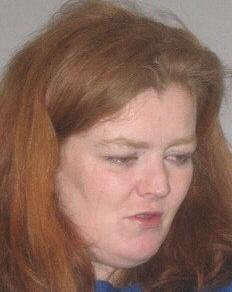 Chainsaws have been used to clear a large area of shrubbed land close to the spot where missing Aberdeen woman Kelli Ferris was last seen more than two weeks ago.
Police focused on a steep bank close to Marischal Court in the city centre yesterday as the hunt for the 40-year-old intensified.
Officers carried out a fingertip search of the land as a helicopter with heat-seeking equipment hovered overhead.
Ms Ferris, who has serious health issues, has not been seen since she left the block of flats on September 10.
It is feared she may have stumbled into the thickly shrubbed area after leaving Marischal Court at around 4.45pm.
She had been in the building for about two hours and is understood to have been highly intoxicated.
Residents said she knocked on several doors then fell asleep in the foyer before being ejected from the building.
Detective Superintendent Mark Cooper, who is leading the investigation, was at the scene yesterday.
He said the trail had "gone cold" from the point Ms Ferris went back outside.
"The fact that we haven't got her on CCTV suggests she may gone somewhere close to where she was last seen."
Inquiries are also focusing on those known to congregate in the Castlegate area.
Police urgently want to establish if Ms Ferris met anyone after leaving Marischal Court and went on to another address.
On the day she disappeared, she withdrew hundreds of pounds from her account at the nearby TSB.
Her former partner, Graeme Henderson, said he saw her that day in Wilson's Sports Bar on Market Street.
She was later caught on CCTV sitting on a bench at the Market Cross at Castlegate at 2.23pm, before heading to the flats.
Police have not found any trace of Ms Ferris during several days of searching.
Her brown handbag has not been recovered.
Detective Superintendent Cooper said: "The fact that she had money could have made her vulnerable but there is nothing to suggest she is a victim of crime."
He described it as an "unusual" case.
The senior officer added: "We don't have a lot of missing persons and those that we do have are found in relatively quick time.
"The fact that none of her friends or associates and none of the professionals that she would usually deal with have seen her is what is increasing my concern for her well-being."