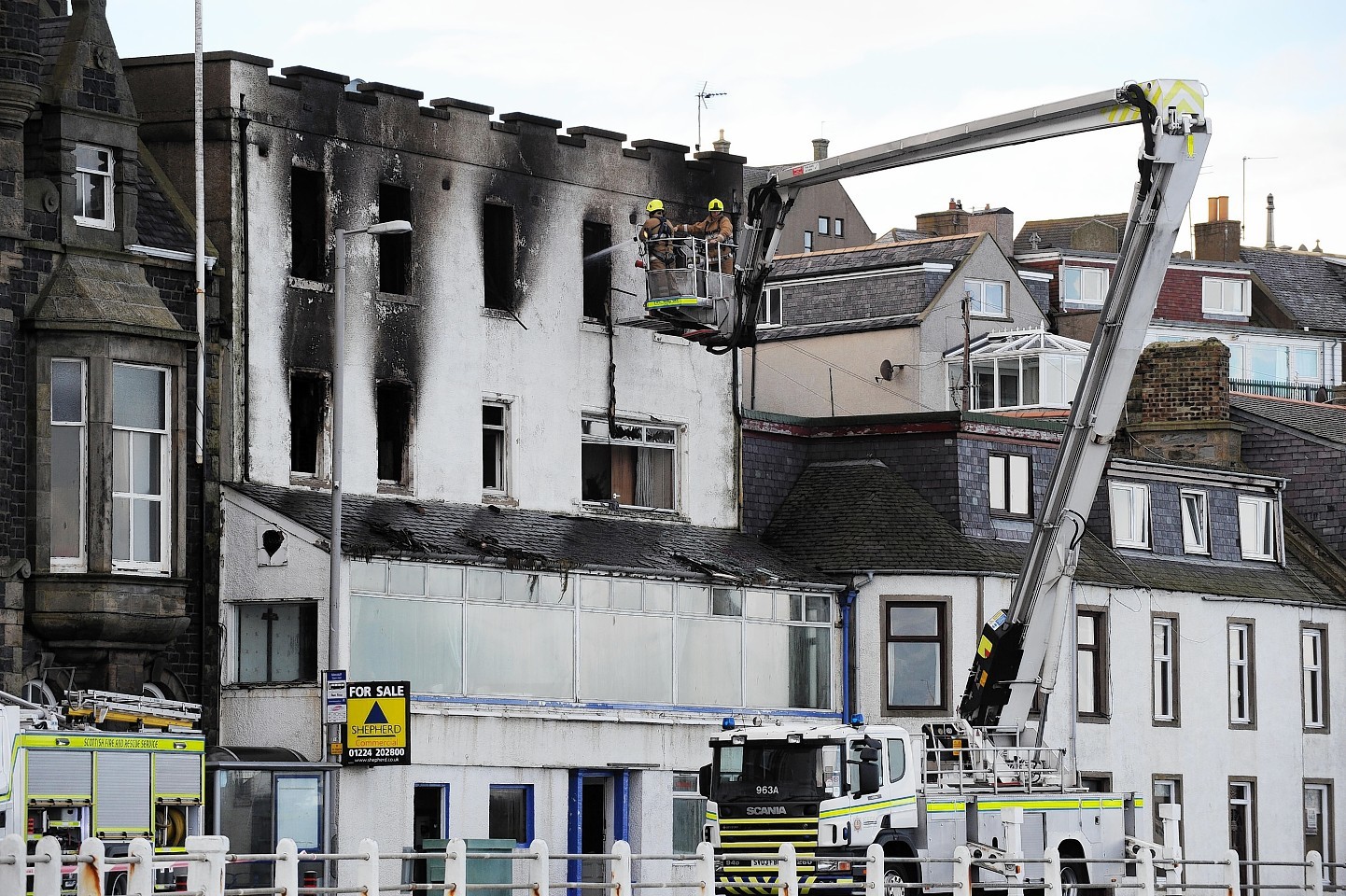 A derelict north-east hotel which was ravaged by a fire earlier this week is set to be torn down.
The Highland Haven Hotel in Macduff's Shore Ro was destroyed in a blaze which was tackled by around 70 firefighters.
No one was injured in the early morning incident on Sunday.
Now Aberdeenshire Council engineers have recommended that the front portion of the building be pulled down, and have suggested a partial demolition for the rear block.
Last night councillor Hamish Partridge said: "Following the fire to the Highland Haven Hotel the council's structural engineer has reported back.
"The recommendation is that the badly damaged front block of the hotel will require full demolition and the rear block partial demolition. This will secure the structure in the interests of public safety.
"I certainly welcome the work and congratulate Aberdeenshire Council officers on the speed with which they've reacted to the incident. They really did react fast in the interests of the local community and public safety."
Firefighters were called to the former hotel on Shore Road early on Sunday, and worked for several hours to extinguish the flames. They also managed to prevent the fire from spreading to the adjacent town hall.
In the wake of the incident, concerns have been raised by local residents about the security arrangements of the hotel, which is currently on the market.
Councillor Mark Findlater, who is also chairman of the local safety group, called for calm while police continue their investigation.
He said: "The forensic guys will be in and try to ascertain exactly what has happened. There will be a lot of things up in the air about it, but you've just got to let them do their job to come to their own conclusion about what actually happened."
The Highland Haven, which closed in 2010 and put on the market in 2013, is expected to be torn down by November 7.
A joint investigation by Police Scotland and the Scottish Fire and Rescue Service into the cause of the fire is under way. It is understood the demolition of the hotel will proceed regardless of the outcome of the inquiry.