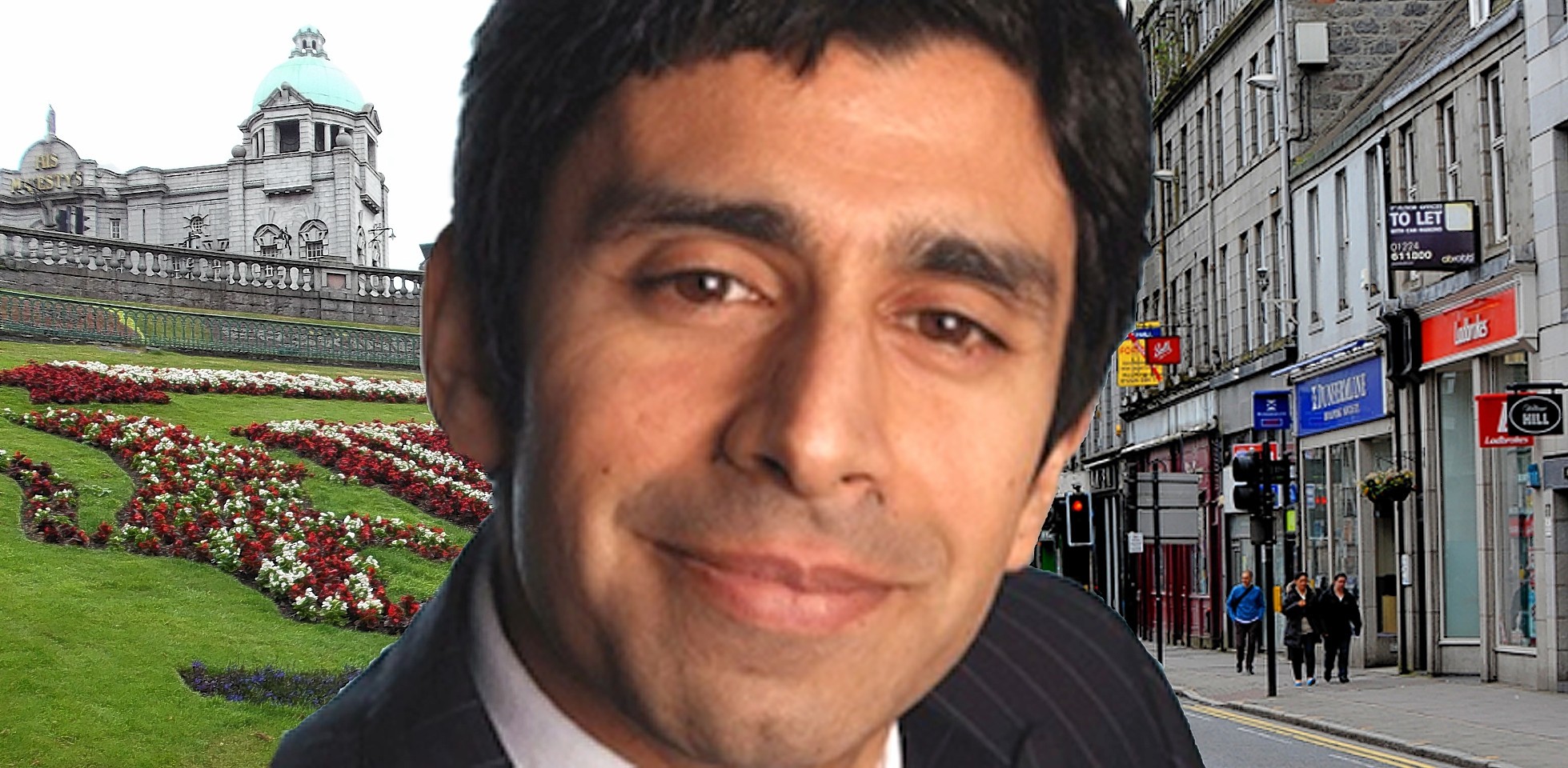 Aberdeen City Council's chief executive has been asked to suspend the controversial appointment of a London-based PR chief amid a row over his background as a Labour politician.
Takki Sulaiman yesterday confirmed he had accepted an £80,000-a-year post to help fix the public image of the local authority, which has taken a battering in recent years.
As exclusively revealed by the Press and Journal, Mr Sulaiman was chosen as the preferred candidate to fill the position, which has been described as a "spin doctor" or "happiness tsar".
Mr Sulaiman, who is leaving a head of communications post at crisis-hit Tower Hamlets Council in East London, is expected to begin his new role early next year.
However, opposition SNP group leader Callum McCaig has called for the process to be halted pending an inquiry.
He said Mr Sulaiman's CV did not mention the fact that he was a Labour councillor for Haringey, and members of the appointments panel were not informed.
Four councillors who were on the nine-man panel said they were not aware of his political past either.
Last night, Labour finance convener Willie Young, who said on Monday that he "did not know" Mr Sulaiman had been a councillor, insisted the authority's human resources team had in fact been told at the application stage.
Mr McCaig said: "Given that this is a politically restricted post, we need some clarification on this point.
"We need 100% assurances that this post holder's loyalty is to the city of Aberdeen and not to the Labour party."
Ross Thomson, a Conservative councillor who was also on the panel, said he was aware that Mr Sulaiman had worked as a fundraiser for Labour.
However, Mr Thomson added: "I did not know that he was a councillor, but I knew there was a connection with the party.
"Would I declare that? I would say yes, but I don't think it should impact upon him getting the job or not."
Labour group secretary Mr Young, who was also on the panel, accused the SNP group of "playing politics".
He said: "Four out of the nine members of the appointments panel were SNP councillors, they had the majority on the committee.
"It is my information that (SNP councillor) David Cameron definitely knew. If they had any problem with this guy I am sure the four members would have flagged it up."