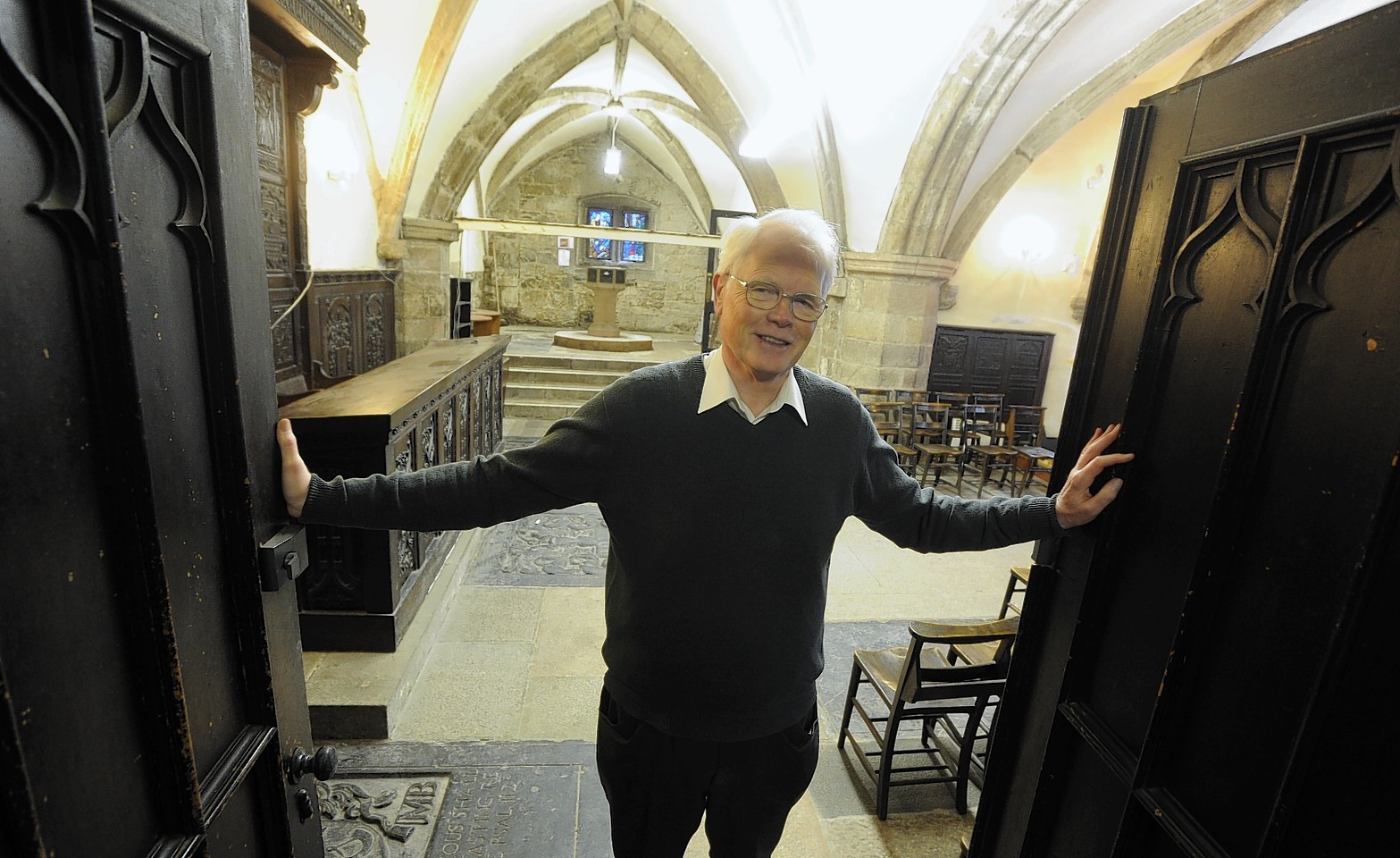 The man at the helm of a project to turn a 900-year-old Aberdeen landmark into a community venue has received a British Empire Medal.
Dr Arthur Winfield said he hoped receiving the honour would remind people about the Mither Kirk project, which needs another £5million to progress to its third and final stage.
Since 2003, work has been progressing to turn the former East Kirk of St Nicholas into a vibrant space for the people of Aberdeen to use.
An excavation of the city-centre site in 2006 unearthed treasures of international significance.
About four years later, the team then raised enough money to make the building wind and watertight, repairing the roof and stonework, and restoring the stained glass windows.
Now the OpenSpace Trust is working to secure funding for the interior of the building, led by Dr Winfield.
The 72-year-old, of Westholme Avenue, Aberdeen, said: "We hope that very soon things will start getting done quickly. It's a question of funding.
"We have a pretty clear idea of what will be in the building when it's finished, and it's quite exciting."
Dr Winfield, a retired lecturer from the Robert Gordon University's school of pharmacy, before he retired, said he was delighted to have received a BEM for heritage in Aberdeen – and said he hoped it would spur the project on further.
"It was totally out of the blue but I'm delighted," he said. "I just happen to be the leader but there's quite a significant team of people working on the project to bring it together. I'm certainly not the only one.
"It's been fascinating and a privilege to be in the kirk on a regular basis.
"Hopefully this will remind people about the project."