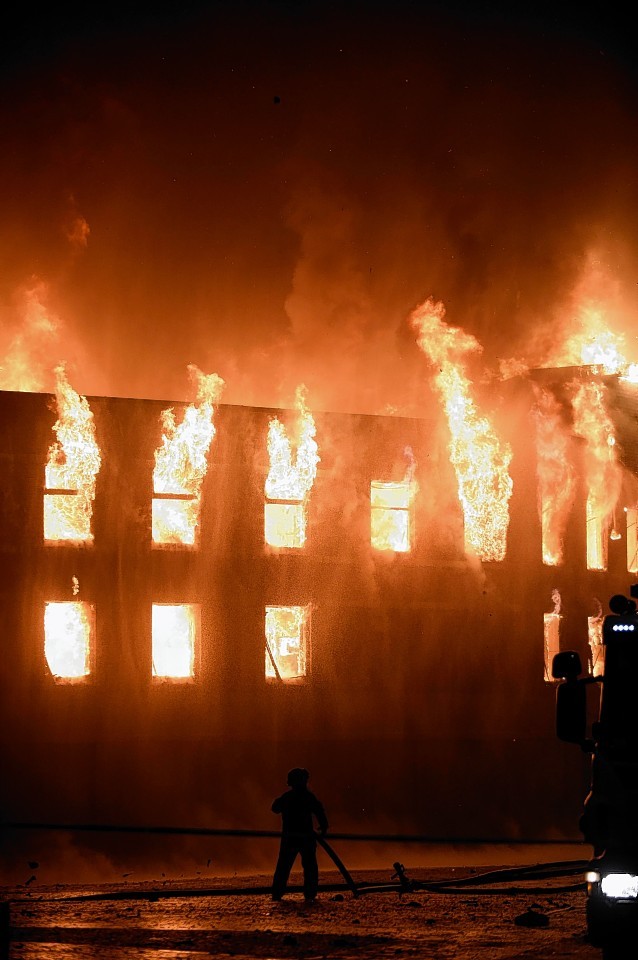 Fire crews have reportedly contained a north-east factory fire which has been raging since this afternoon.
The blaze – which it is believed began in the packaging room at North Bay Pelagic on Kirk Square, Peterhead – engulfed two buildings.
These pictures give some idea of the mammoth task faced by crews who were brought in from stations across the north-east to assist in subduing the inferno.