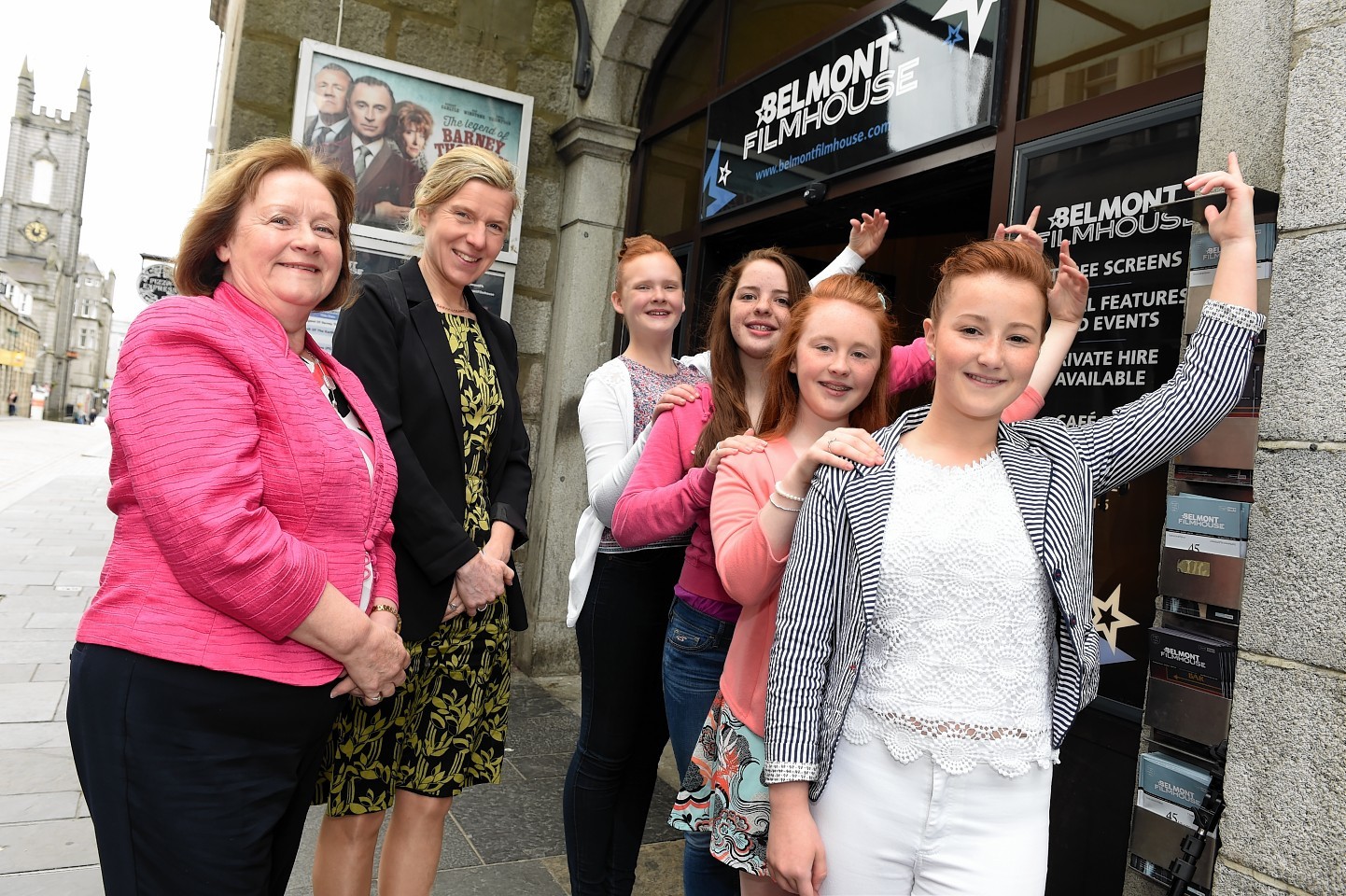 A north-east movie theatre rolled out the red carpet for a Scottish Government minister yesterday at the premiere of a documentary which shines a spotlight on the social benefits of dancing.
The Belmont Cinema hosted the special screening of the locally-made Dance Explosion as part of this year's Aberdeen International Youth Festival (AIYF), with Public Health Minister Maureen Watt MSP as guest of honour.
Directed by award-winning filmmaker Katrina McPherson, it documents the story of a group of disadvantaged north-east youngsters as they hastily prepared a stage performance called Four Seasons in just under two weeks for last year's AIYF.
Ms Watt hailed the initiative's creators in a speech before the screening began yesterday.
She said: "This is so much more than just a film screening – it's really a celebration and you should be very proud of what you all achieved together through this wonderful project.
"This year is the 43rd AIYF and it's absolutely incredible how many events are planned across the city and the north-east as part of this.
"I know that the original Four Seasons project was part of the AIYF last year too, and it's great to be able to see some of the fruits of that today as part of this year's festival."
Ms McPherson, the film's director, said it was wonderful to be able to shine a light on such a life-changing scheme.
"It was a big community project led by Royston Maldoom and Tamara McLorg, they're choreographers who work all across the world taking dance to young people living in areas affected by conflict or war, or simply where people haven't had access to dance," she explained.
"We were lucky enough to have them visit Aberdeen and Aberdeenshire last summer, so we wanted to make a film about them and the work they did with the north-east kids.
"Royston actually started his career as a choreographer in Scotland in the 1980s, so in a sense it was like a homecoming.
"We had young people from all over the region involved in the project, and in our film we show how dance changed their attitudes to life and made their lives better."
This year's festival finishes tomorrow, but there is still time to catch a whole range of shows.
For more information visit www.aiyf.org