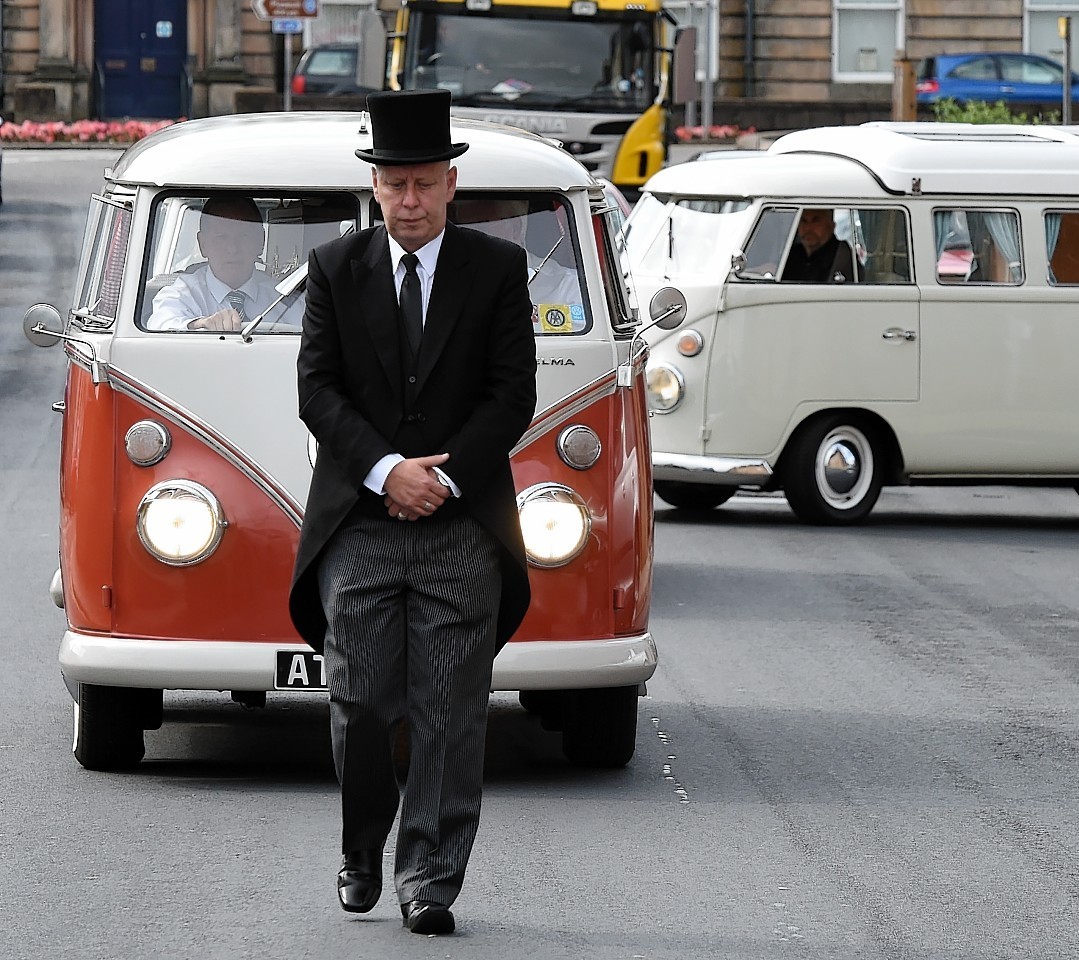 A father-of-two who died from one of the rarest cancers in the world was taken on his "last ride" yesterday – as his best friend drove him to his funeral service in the Volkswagen campervan that was his pride and joy.
Tom Bruce, 43, of Stonehaven, battled pseudomyxoma peritonei (PMP) for two years before his death in Roxburghe House on Monday with his family by his side.
And yesterday morning, his closest friend, John Swingler, paid a final tribute as he drove his coffin from the Stonehaven Funeral Directors on Allardice Street to Aberdeen Crematorium.
Instead of the traditional hearse, he took the wheel of the VW Transport named Velma which Mr Bruce had treasured for three years and used on happy family camping trips.
It was one of three campervans which took part in the funeral procession to the West Chapel on what was described as Mr Bruce's "last ride".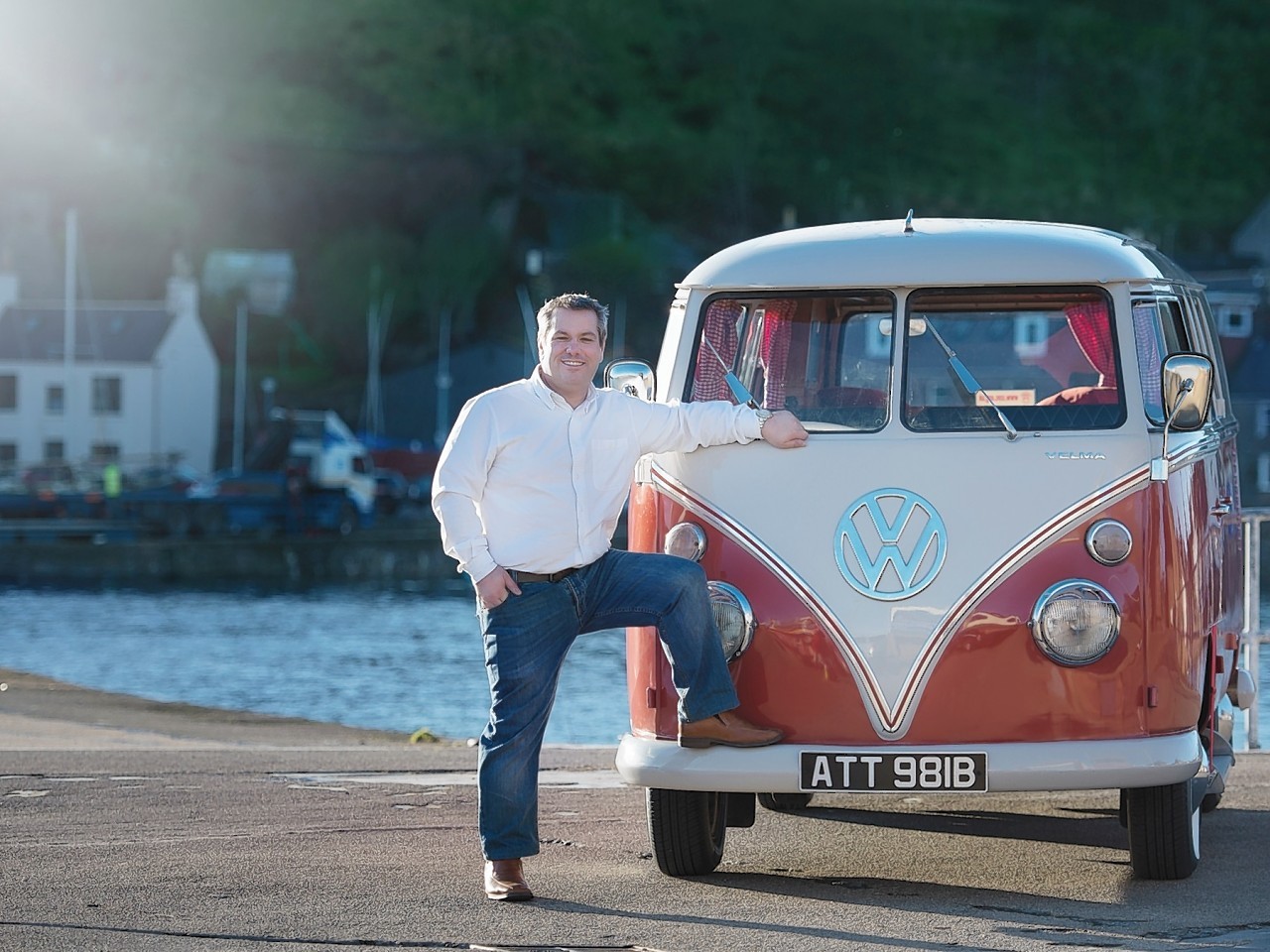 Mr Swingler, director of Blade Offshore Services, convinced his pal to make the move from the rigs of the North Sea to Macea, in Brazil, in the late-1990s.
It was here that Mr Bruce, oil and gas operations manager with Aberdeen-based Rowan Drilling, met his future wife, Patricia.
The couple were married in 2001 and went on to have two children – Melanie, 7, and one-year-old Daniel.
Mr Swingler flew from Brazil to the north-east to be with his friend after hearing his condition had deteriorated in July.
He said: "We had some of the best and worst nights ever, but I wouldn't have been anywhere else – even on the worst ones."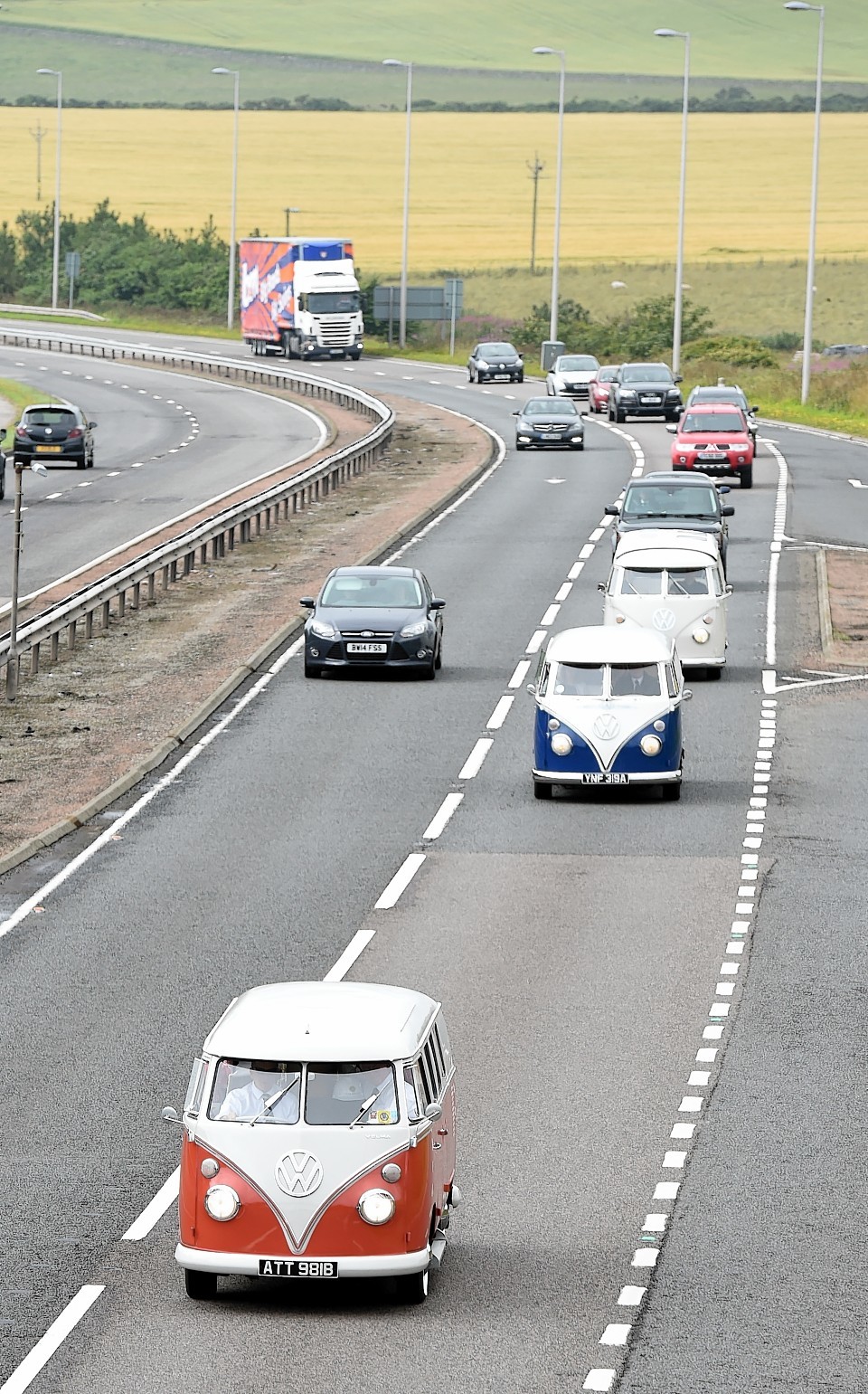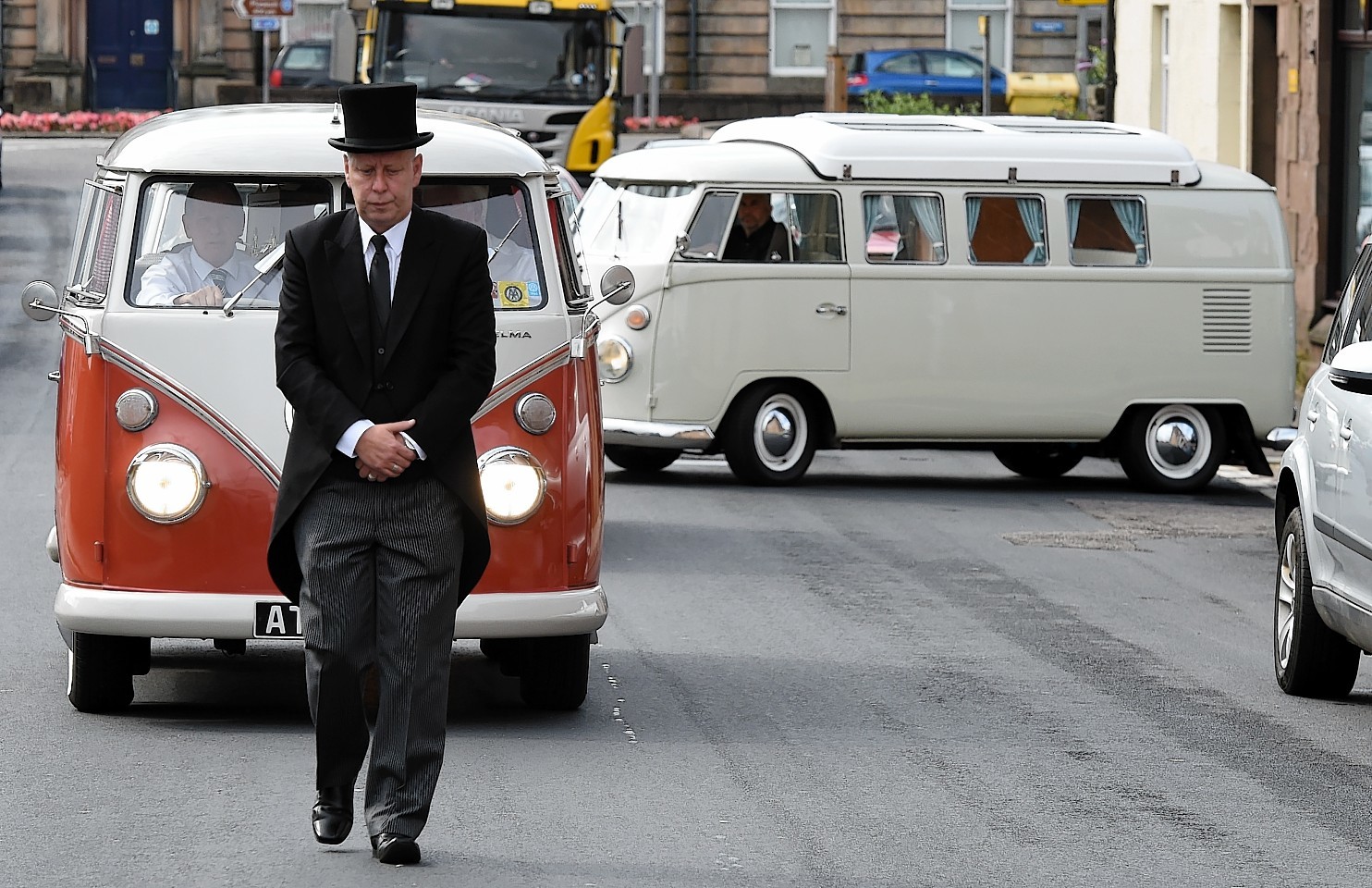 Mr Bruce thought he had picked up an illness in Egypt in 2013, however, he was diagnosed with PMP in November of that year.
He had "one good year" before his health started to deteriorate in January this year.
Mrs Bruce said she was "really, really proud" of the way her husband kept the family's spirits up as he battled the disease.
"He was a father and a half," she said.
"We have the campervan and it was impossible for me to go camping because of the baby so he would camp with Melanie in the garage overnight and over the weekend."
The family are now fundraising for Roxburghe House. Donations can be made to www.justgiving.com/Thomas-Bruce3.