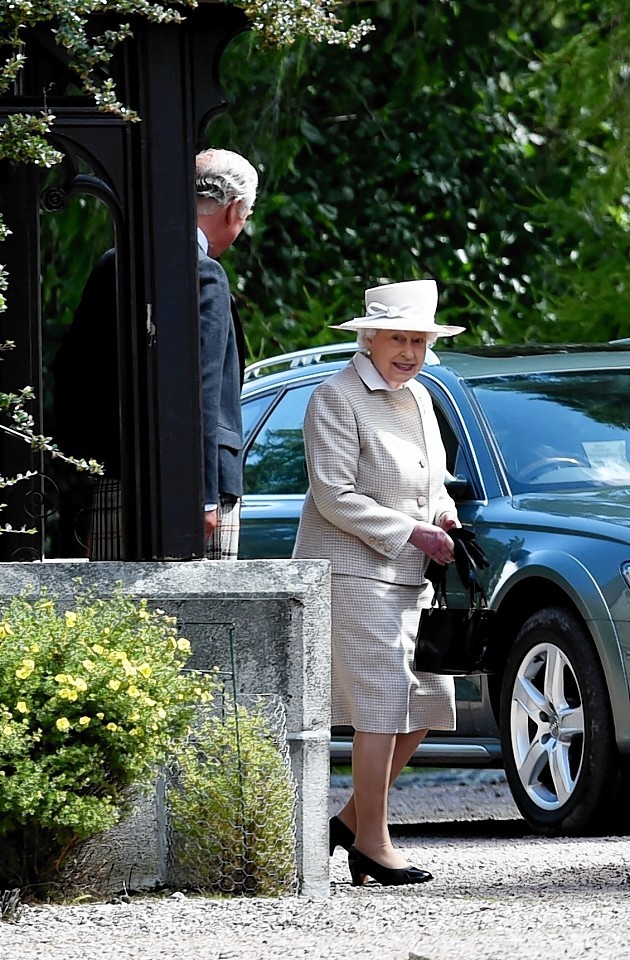 Worshippers at Crathie Kirk were yesterday joined by the Queen for a service led by her two Scottish chaplains.
The monarch arrived in Scotland about two weeks ago for her annual retreat to Balmoral Castle.
A crowd of well-wishers gathered on the road leading up to the historic Crathie Kirk to catch a glimpse of the Queen, who was wearing a lightly-checked cream suit and hat.
She was joined at yesterday's service by the Duke and Duchess of Rothesay, who drove themselves to the kirk.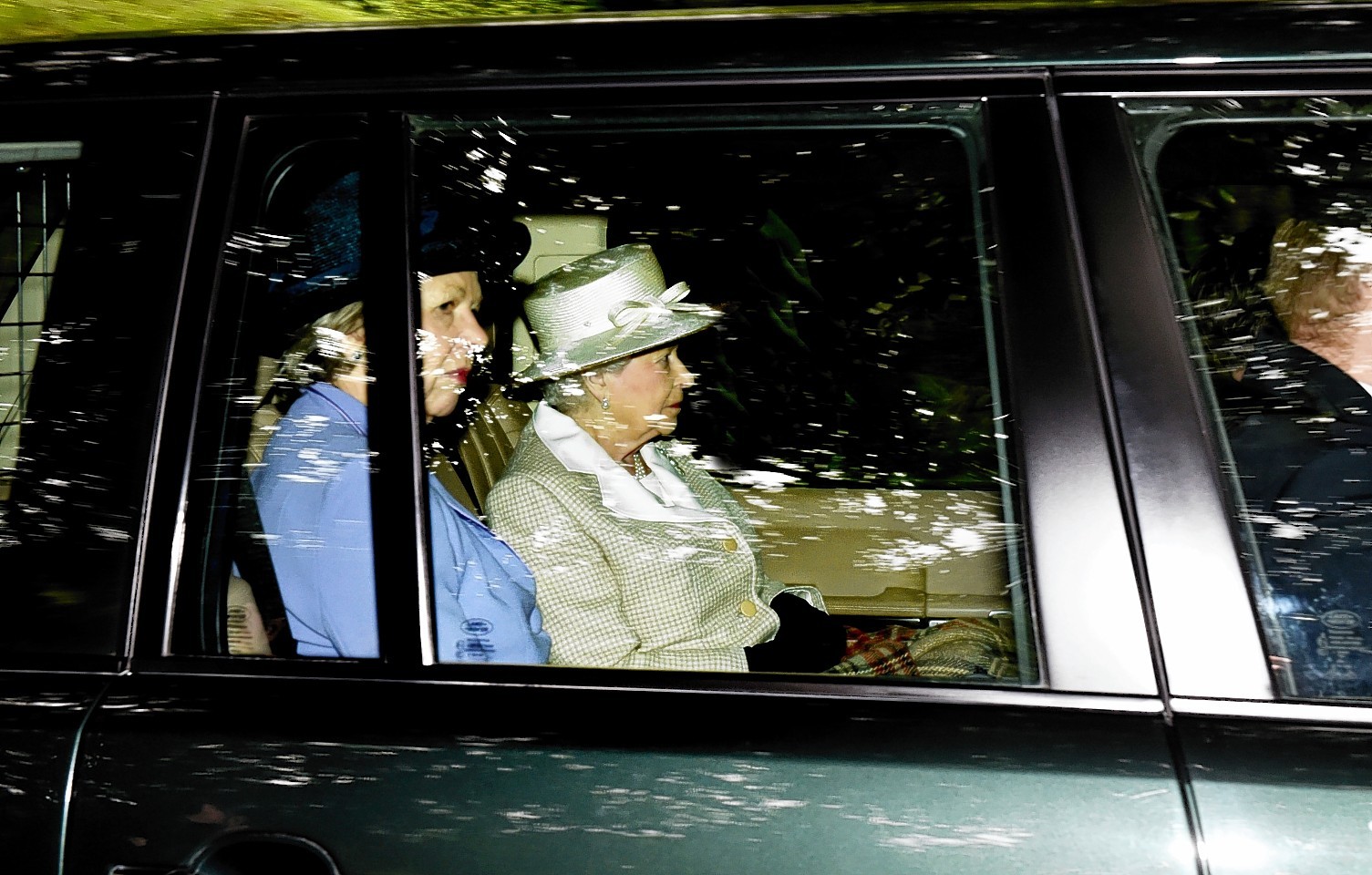 The service by Rev Kenneth Mackenzie was the first of the summer's guest preacher sessions, and the congregation welcomed the Rev Neil Gardner from Canongate Kirk in Edinburgh, which covers the Palace of Holyroodhouse.
The pair are the monarch's domestic chaplains in Scotland.
Rev Mackenzie said: "This was the first of our guest preacher services, and we had the other domestic chaplain in Scotland with us from the Kirk of Canongate.
"It was a very nice service, and has been a busy week in the parish. The Royal Family are always interested in the things that are happening in the parish."
Crathie Kirk, which has been the place of worship in Scotland for the Royal Family since 1848, is visited by thousands of tourists every year.
Yesterday they lined the road to wave to the Queen, who will become Britain's longest serving monarch next month.
It was confirmed last week she was mark the occasion on September 9 by opening the new Borders Railway.
The Queen – who will surpass her great-great-grandmother Queen Victoria's reign of more than 63 years – and Prince Philip will travel by steam train from Edinburgh to Tweedbank, near Galashiels, for the grand opening.
For those in the north-east hoping to recognise the landmark, the best chance to see the Queen will be at the Braemar Gathering on September 5. She is often spotted enjoying herself with her family at the games, which will celebrate
On September 5, the Queen is expected to attend the Braemar Gathering. She is often spotted enjoying herself with her family throughout the various games, which celebrates its bicentenary this year.