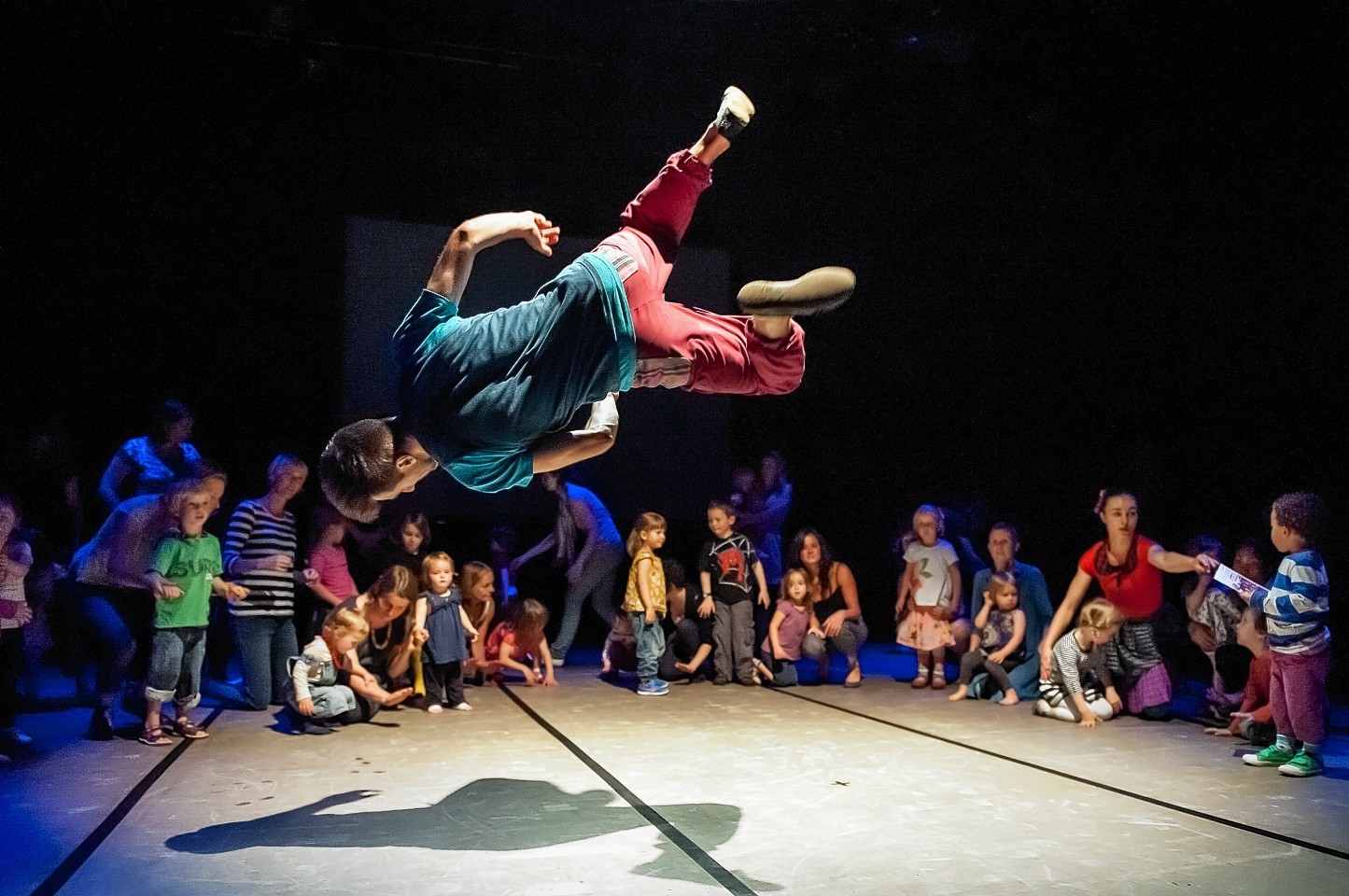 Science, steam trains, penguins and a visit to outer space will entertain youngsters during the October holidays as DanceLive 2015 kicks off.
The contemporary dance festival, which runs from Friday until October 20, is celebrating its 10th anniversary this year.
Organised by Citymoves Dance Agency, the programme features several performances exclusively aimed at younger audiences.
Windibops, by theatre company Moxie Brawl, will take to the Lemon Tree stage on Sunday at 3pm and 6pm.
This rib-tickling piece of dance theatre uses dance and comedy to present real science to children and is suitable for children aged four and over.
For those who like to join in, Stillmotion's We Dance Wee Groove takes youngsters on on a magical journey around the world and into outer space.
It will be at Woodend Barn on Tuesday October 20, at 11am and 2pm, is suitable for children aged six months to five years.
Meanwhile, dancers from Urban Playground Team will use a skeletal scaffold steam locomotive to recreate scenes from silent movies, gun fights from the Wild West, and the rooftop stunts of James Bond.
Free performances of Steam will take place outside Marischal College on Sunday October 17 and inside they city's Town and County Hall on Sunday October 18. Shows will be at noon, 2pm and 4pm both days.
There are also still two days left to write a letter describing a dance performance you want to see in Coreospondance.
Casson & Friends will use your letters to create four brand new mini dance works with free performances in unusual places across Aberdeen.
To find out how to take part and download a letter template visit www.choreospondance.com
Movie fans will also be able to tap dance along with Emperor penguin Mumble at a special showing of Happy Feet at the Belmont Filmbouse at 11am on Saturday.
For more information about the festival visit www.dancelivefestival.co.uk