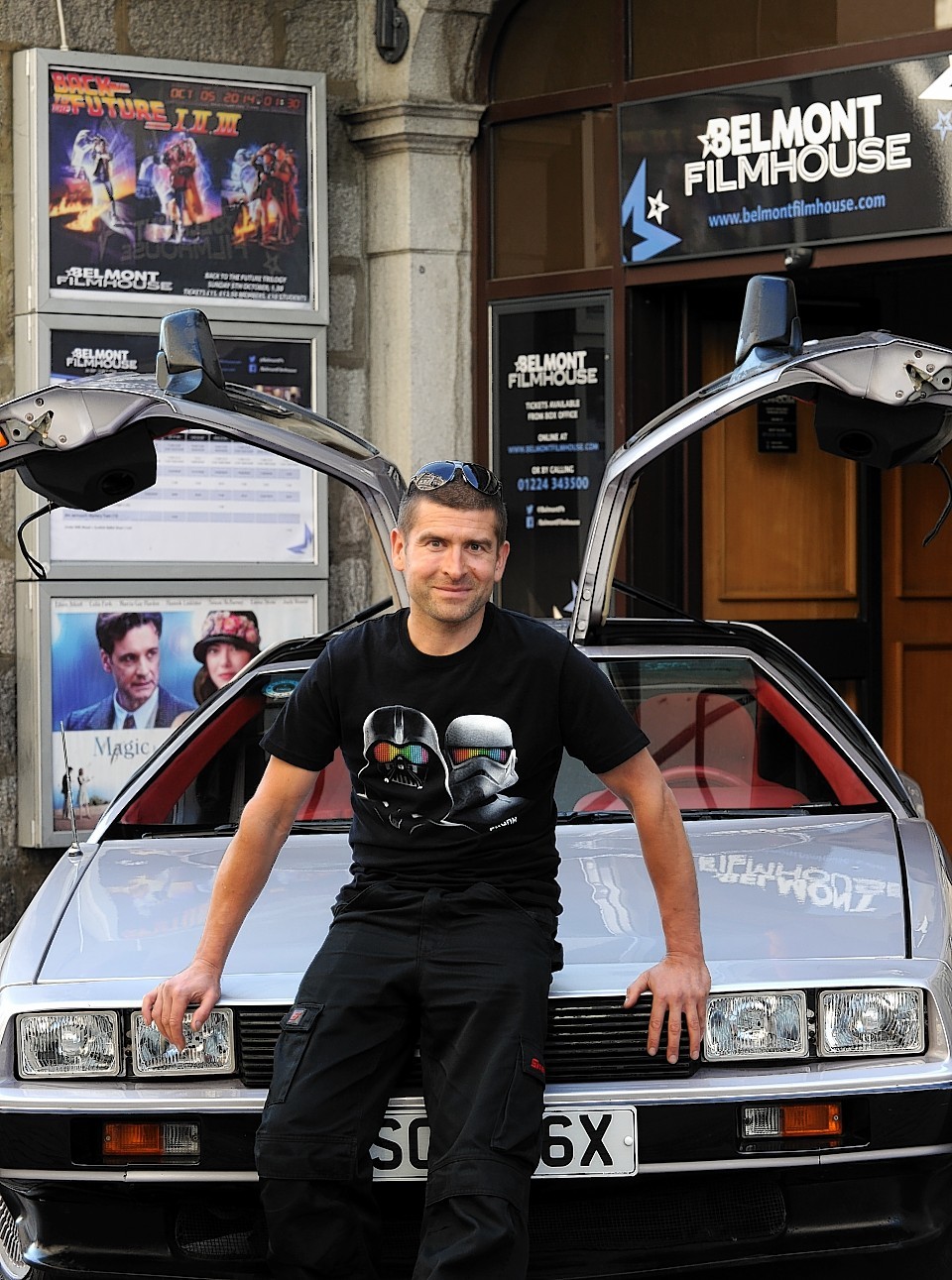 Things are going to get seriously "heavy" later this month as one of the most iconic cars in cinema's history flies into Aberdeenshire.
We may be far removed from the 2015 imagined in Robert Zemeckis' Back to the Future franchise, but the coming of a key date from the classic films is being celebrated at two of the region's most beloved venues.
The Grampian Transport Museum in Alford will display the DeLorean from Monday, October 12 until Wednesday, October 21 2015 – the date character Marty McFly travelled to with pal Doc Brown for a glimpse of his future life in part two of the 1980s time travel movies.
The car will be the star of a special exhibition at the museum, which will look at the history of the DeLorean and its story as a failed brand – salvaged only by the cinema. It opens on Monday.
The 1981 silver DeLorean DMC-12 on show is owned by Stonehaven petrol-head Peter Mackie, who has been lovingly restoring the iconic car.
And although the museum does not have flying cars nor shoes with self-tying shoelaces – it will have its own hover board.
Aberdeen Back to the Future fanatic Barry Thackery has made an exact replica of the one seen in the film using a drone – whilst several other of his film props will be on show.
Martyn Smith, marketing and events manager for the transport museum, said he was thrilled the museum had been able to secure the car for the date.
"I kind of knew October 2015 seemed too good an opportunity to pass by," he said.
"We thought it would be nice to tell the story of the DeLorean and that it couldn't hurt to tell the story as to why it is such a well-loved car.
"Unfortunately the DeLorean itself was not a successful project and was surrounded by controversy.
"But to you and me it is the car from Back to the Future. You see the car, you see it is stainless steel, you see the gull-wing doors and it is iconic."
The car will also appear at a back-to-back 30th anniversary screening of the whole classic film trilogy at Haddo House on October 21.