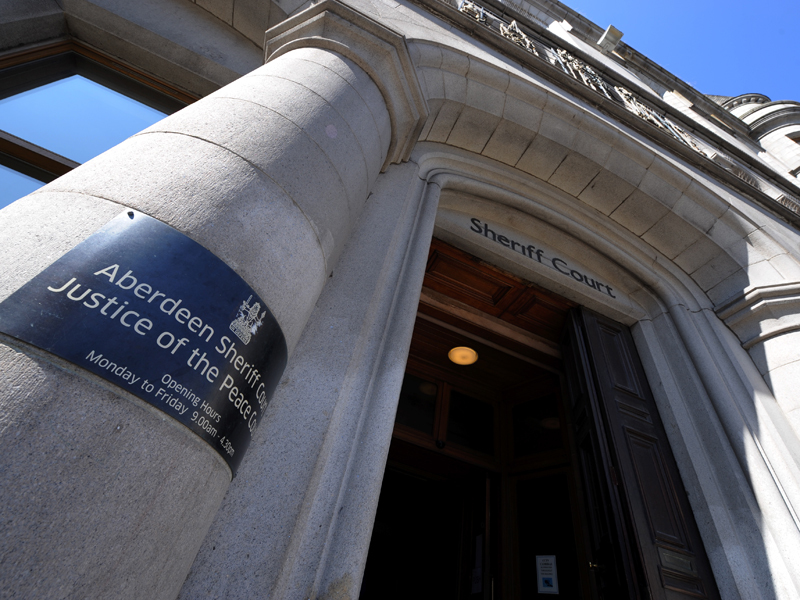 A woman has been fined for attempting to steal vodka from an Aberdeen supermarket and attacking a security guard with her handbag.
Jennifer Laws appeared at the city's sheriff court yesterday and admitted the offences.
The court heard the 41-year-old had been spotted acting suspiciously by staff at the Co-operative, in the city's Cornhill area, on March 28 this year.
Security guards noticed that Laws appeared to be carrying an item and was making her way towards the exit without paying for it.
When one member of staff approached her she denied the theft, but later opened her handbag to reveal a bottle of vodka.
The court heard that Laws was then asked to accompany one of two security guards back into the shop so the police could be called.
However, she refused to co-operate and tried to run away.
As one of the guards reached out in an attempt to grab her Laws threw her arm back and struck him on the head with her handbag.
her agent, solicitor John Ferrie, said his client had been extremely embarrassed by the situation and did not want to be arrested in the middle of the store.
He said that was why she started to run away.
The court heard that after the security guards caught up with her they rugby-tackled her to the ground before sitting on top of her until police arrived.
Sheriff Alison Stirling said she accepted Laws, of 45 Provost Graham Avenue, was ashamed by her behaviour.
She fined her a total of £175.