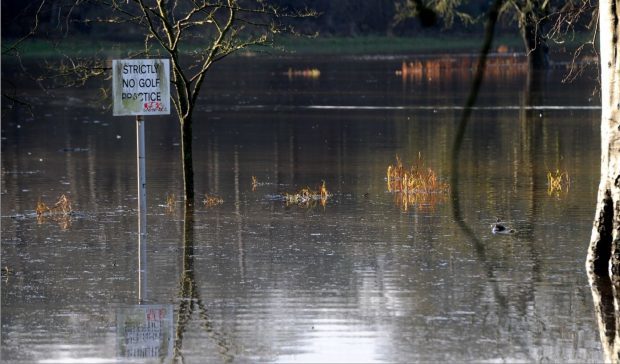 The Scottish Government's £235million national flood risk management plan will not include any protection schemes in Aberdeen.
Despite the city being badly affected by Storm Frank, with scores of houses flooded and both the Rivers Don and Dee bursting their banks, none of the 42 proposed flood protection schemes will be in the Granite City.
The plans, which will be prioritised over the next five years, will receive either Holyrood or SEPA funding.
The plan comprises 14 separate local strategies which were first published by SEPA in December, but none of them involve Aberdeen.
Last night, a Scottish Government spokeswoman said the projects considered were put forward by local authorities themselves.
But senior city councillors said that schemes had been submitted to government chiefs for consideration, but had not been taken onboard by Holyrood.
Finance convener Willie Young said: "We applied to Scottish Water, a government agency, for funding for a multi-million pound scheme at Peterculter to help alleviate flooding.
"You can imagine our disappointment to see so many other areas getting government funds while we are left without.
"It's shocking- Aberdeen is this government's forgotten city."
Infrastructure vice-convener Gordon Graham added: "We were very badly affected here in the city.
"You would think that there would be some funds for the city as well as less affected areas of the country."
Protection schemes will be built in Aberdeenshire, Moray, Orkney, the Western Isles and the Highlands.
The Scottish Government has also announced that more than £12million worth of funding will be granted to those who have been directly affected by the Storm Frank flooding
Of that figure, £2million has been allocated to Aberdeenshire Council, and £500,000 has been granted to Aberdeen City Council.
A Scottish Government spokeswoman said: "Development of flood protection schemes is the responsibility of local authorities, and the schemes included in the flood risk management strategies for the period 2016-2021 were put forward by the local authorities concerned.
"The flood risk management strategy for the north east sets out the work that Aberdeen City Council will be taking forward over this period to ascertain which schemes might be appropriate in the future."