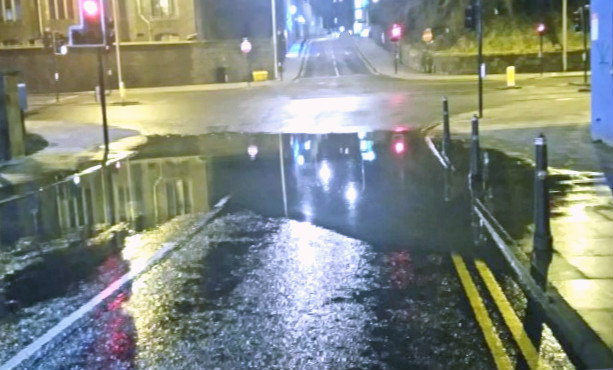 Reports of sewage flooding onto an Aberdeen street are being investigated by Scottish Water.
The foul smelling water began assaulting peoples senses last night on Mealmarket Street outside the student halls, rising above street level and onto the pavement.
Scottish Water has launched an investigation into the matter after receiving reports this morning.
The road remains open.
A Scottish Water spokesperson said: "This morning we received reports of sewage flooding outside the Unite Student Halls on Mealmarket Street.
"We will be sending a team of operatives to investigate."