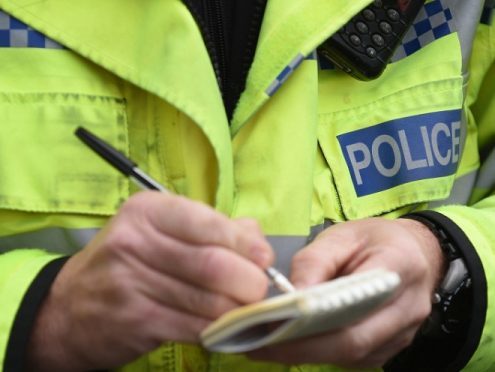 Police enforced a major crackdown on dangerous driving in Aberdeen at the end of last month.
In response to concerns raised by residents in the Tillydrone area of the city, officers carried out a series of high-visibility patrols over three days last week.
Police stopped four motorists who were driving without insurance and seized their vehicles.
Six drivers were also charged with failing to wear a seatbelt, while three were charged for using a mobile phone.
Meanwhile, seven people were fined and given points on their licences, while 15 motorists were warned for minor offences such as having defective lights.
The operation concentrated on problem areas in the community, with particular attention being paid to schools at drop-off and collection times.
Sergeant John McOuat, of Tillydrone Police Office, said: "My team and I were encouraged to see and speak with many road users during the operation who use roads courteously and considerately.
"I am, however, very disappointed with the minority of motorists who continue to ignore basic road safety, like using a mobile phone whilst driving and failing to wear a seatbelt.
By doing this they not only pose a risk to themselves but to other law abiding road users.
"By listening to the local community we have responded to their concerns, and we will continue to do so. They can be assured that my officers and I will continue to deal robustly with anyone who ignores the basic rules of the road."