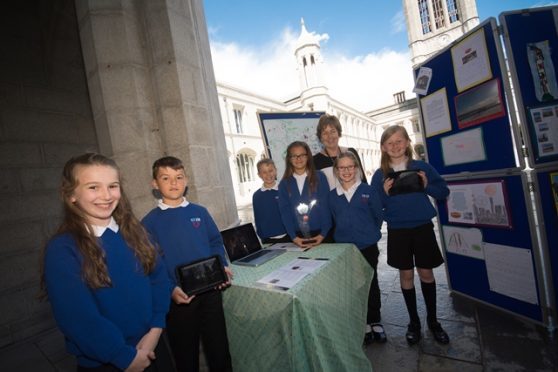 Staff at an Aberdeen primary school have been given national recognition for placing creativity at the heart of school life.
Middleton Park Primary beat off competition to be names as the UK's creative school of 2016 at the Times Educational Supplement Awards.
Staff were praised for boosting pupils confidence and attainment through a wide range of creative projects including Mission to Mars – which allowed youngsters to work with an artist in residence to create their own art gallery.
Angela Taylor, convener of Aberdeen City Council's children's committee, said: "It is absolutely fitting that the staff at Middleton Park Primary have received such widespread recognition.
"They have put in place a game-changing approach to teaching that endorses innovative, creative learning which centres on each individual child's ability and personality so they get the best outcomes.
"Not only have such teaching methods resulted in our pupils striving academically, it is quite evident the pupils at Middleton Park are extremely confident and self-aware children who understand the benefits and joys of learning.
"I would like to take this opportunity to thank all of the staff and the parents of the pupils who play such an important role in the life of the school."