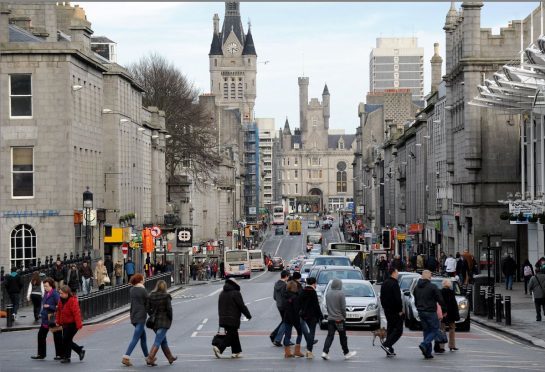 Council chiefs are set to apply for a £1.5million grant from a Scottish Government body to invest in the regeneration of Aberdeen's iconic Union Street.
A full meeting of the local authority will be held next Wednesday when the proposal to apply for the cash from Historic Environment Scotland will be discussed with officers recommending approval.
If the money is granted, the authority would match the funding, on top of the £1million which has already been committed to the repair and preservation of the Granite Mile.
Funding would be used for the restoration of roofs and frontages as well as the reinstatement of architectural features and shop fronts.
The cash, if approved by HES, would go towards a Conservation Area Regeneration Scheme. The body is making £10 million of funding available from the latest round of its CARS programme.
Aberdeen City Heritage Trust and Aberdeen Inspired supported the application for a CARS bid in principle.