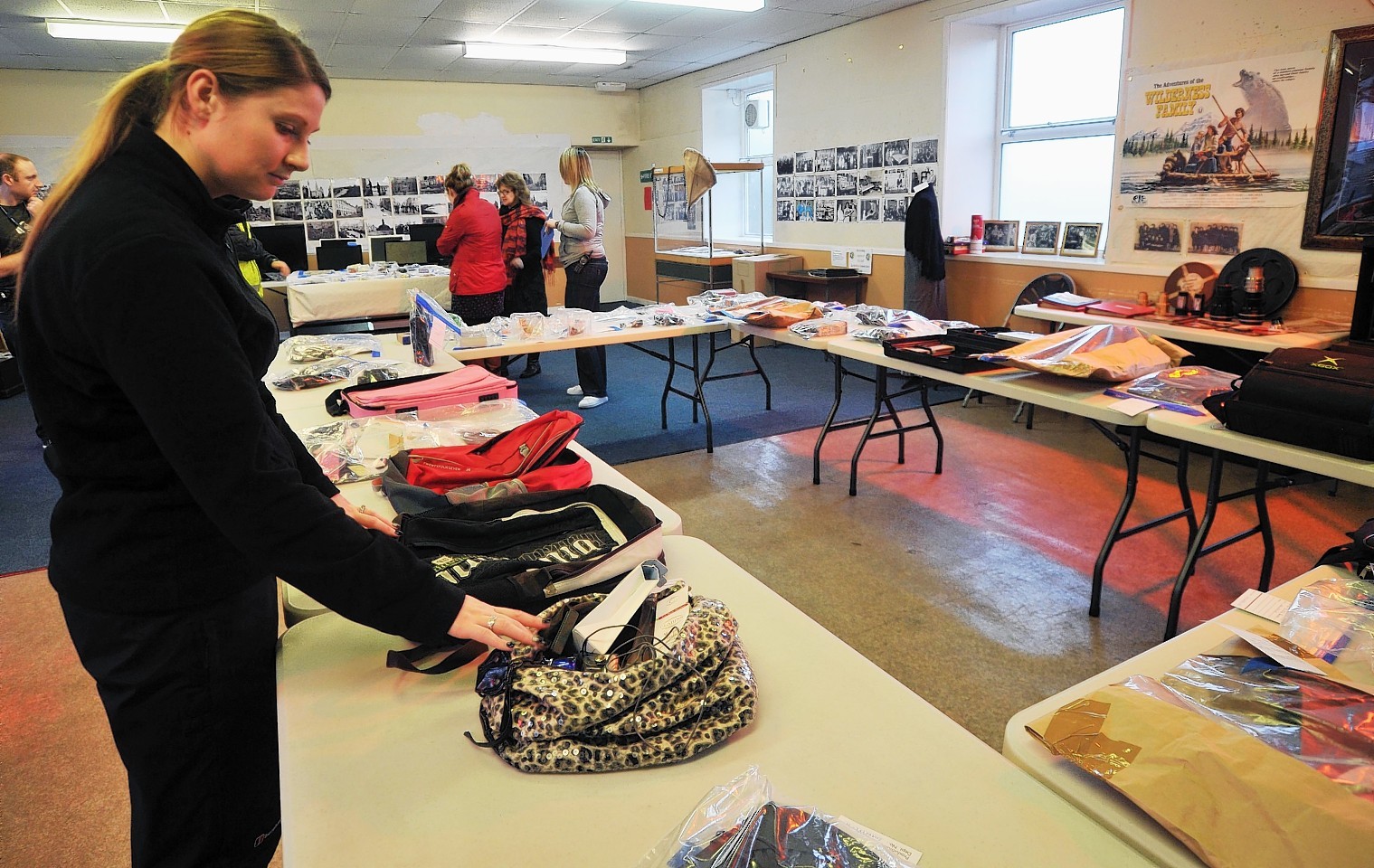 Police found a treasure trove of stolen goods when they smashed their way into a tiny north-east flat.
Flatscreen TVs, jewellery, clothes and sports equipment worth thousands of pounds were seized by officers investigating a series of break-ins homes and businesses in Peterhead.
Police launched a crackdown earlier this year after fed-up residents started their own campaign against an ongoing crimewave.
Yesterday, Lithuanian Egidijus Petrosius appeared at Peterhead Sheriff Court and admitted resetting the stolen goods which were found in his flat at 3C Leask Avenue in the north-east port.
The stash, which also included several personal documents and luggage, had been stolen by others from homes, offices and vehicles.
After the haul was recovered, police took the unusual step of putting the items on public display in an effort to reunite them with their owners.
Petrosius, 34, also admitted stealing ornaments and a jewellery box from a house in Peterhead's Kirk Street in June last year.
Fiscal depute Colin Neilson said: "A search warrant was granted for the property and officers arrived on January 10 and forced entry.
"The accused was found alone in a bedroom in the flat."
He said some of the jewellery and electrical goods were recognised as items which had been stolen from a house on the outskirts of Peterhead.
"Mr Petrosius was interviewed and denied any knowledge of the stolen property," said Mr Neilson.
"He said the jewellery belonged to his wife and said there had been others living at the property over the last few weeks."
Petrosius's agent, solicitor Sam Milligan, said his client had been using illegal substances, but was now getting help from the charity Turning Point.
Sheriff Alison Stirling told Petrosius: "You have pleaded guilty to serious offences."
She deferred sentenced until August.
The crackdown in January, part of the force's national Operation Rac, coincided with a petition launched by Peterhead residents calling for more police cover in the town to deal with the alarming rise in the number of break-ins.
The online petition, which said that locals were "living in fear", attracted more than 600 signatures in a matter of days.
A social networking group – Burglary Awareness Peterhead – was also established and 4,000 members joined. It has since been disbanded.
Eight stolen flatscreen televisions were found among the haul in Petrosius's flat.
Many of the items were returned to their owners during the open day.
In one case, jewellery belonging to a local woman who had died was spotted by her father.