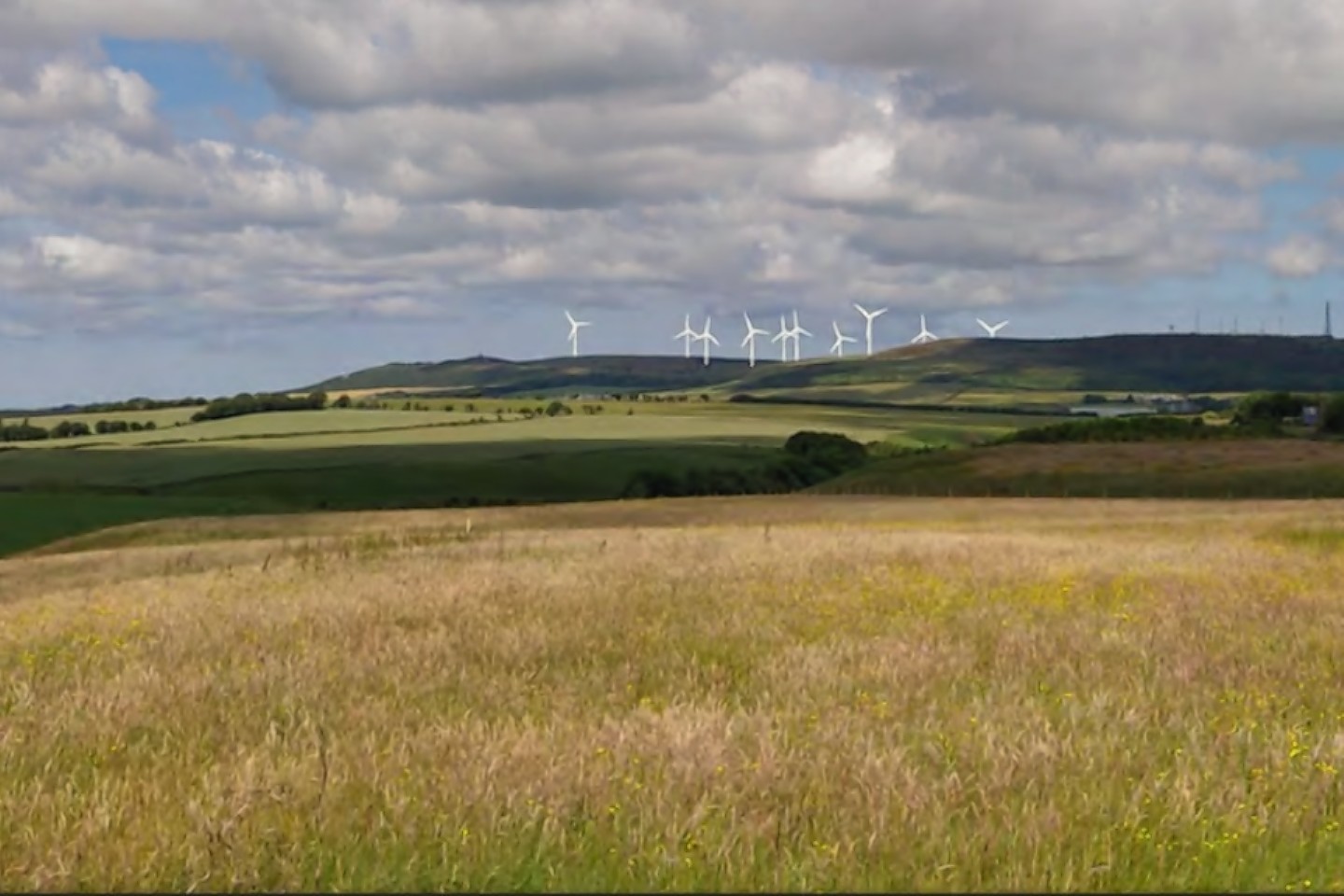 Controversial proposals to build a 12-turbine windfarm on a Buchan landmark hill were dealt a fresh blow yesterday.
Efforts to push through the scheme planned for Mormond Hill – a development large enough to power 20,000 homes – have taken several years.
Applicant Muirden Energy has previously clashed with the Ministry of Defence and Aberdeenshire Council's environmental health department.
Now local councillors on the Buchan Area Committee have unanimously rejected the plans after a discussion of less than five minutes.
SNP councillor Lenny Pirie said: "As councillors, I feel we have a duty to preserve the heritage of our area.
"Mormond Hill is in the unique position of being part of the landscape and part of the history of Buchan. I feel this proposal for 12 turbines will have a big impact on the local community."
The committee's decision was in line with the recommendation from the council's head of infrastructure services, Stephen Archer.
In a report, Mr Archer said: "There is a level of concern, highlighted by representation, especially regarding landscape, cumulative impact, aviation and telecommunications, and noise.
"The proposal is considered to have an adverse impact on the landscape character of the local area, both individually and cumulatively."
The planning application straddles two wards and will also have to be considered by the Banff and Buchan Area Committee.
The huge scheme has divided communities around Mormond Hill since it was unveiled two years ago.
The council has received more than 400 letters and e-mails about the plan – with just over half written in support.
Backers argue that the 750ft hill is an ideal spot for the development and could boost the local economy through a community benefit fund.
But opponents believe the turbines would destroy one of the area's best-loved landmarks.
Mormond Hill is famous for the white horse and stag figures made of quartz laid on its slopes in the 18th and 19th centuries.
A six-mile area around Mormond Hill already has 66 approved wind turbines, although some are still in development.
A spokesman for Muirden Energy was unavailable for comment last night.